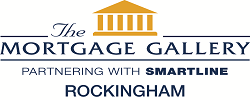 What is happening in Europe is not having an impact on our cost of funding today because we can always sit out of the [wholesale debt] market for a period.
Perth, Western Australia (PRWEB) June 13, 2012
The Mortgage Gallery Rockingham, in light of new reports showing that high interest rates are caused by the competition of banks, has announced that it is improving its roster of products and services, including its home loans in Kwinana and Rockingham, as well as its Cockburn home loans.
In a statement released by Cameron Clyne, the chief executive of National Australia Bank (NAB), the debt crisis in Europe is not the one which should be blamed for the upsurge in mortgage rates in Australia. Instead, he said that it is the fierce competition between banks which have raised interest rates accordingly.
"What is happening in Europe is not having an impact on our cost of funding today because we can always sit out of the [wholesale debt] market for a period," Clyne said.
In its latest move, NAB lowered its deposit rates by 50 basis points – which is equivalent to the rate cut imposed by the Reserve Bank of Australia on May. But other banks have maintained their high deposit rates in the hope of capturing a wider share of the savings market.
The NAB chief executive, aside from being known as the designer behind the "breakup" marketing strategy, is also known for his decision to avoid billions of dollars worth in write-downs – when he closed the NAB Capital and instead traded out collateralised debt obligations, as well as refusing to take a write down of the British operations of his bank.
In defending his moves, Clyne said: "The only person that benefits from writing off the UK is me. If you took a $3 billion to $4 billion loss, that is a real loss of wealth to shareholders and people tend to forget it is a genuine hit."
But the NAB executive admits that his actions that were meant to balance the interests of investors, the government and customers, may not be entirely accepted by others. In addition, he says that all the debate about imposed interest rates will not help at all.
Clyne said, "I am not defending bank profits. If society thinks our profits should be half [what they are], I don't have a problem as long as we also debate what the implications would be in terms of ratings and dividends and access to overseas money."
With its strategies designed to deviate from the norms in the industry, NAB has been getting much attention from the market – which is considerably good news for the institution, considering that the banking industry, as a whole, received wide public disapproval.
As of this time, NAB is the first bank to have put down fees, thereby winning over the support of the public. Concurrently, it has also committed itself to providing the lowest mortgage rates, as well as lesser rack-rate discounting.
In accordance with these developments, The Mortgage Gallery Rockingham has declared that it will continue working with leading lending institutions that can provide reasonable and affordable home loans in Cockburn, Rockingham, Kwinana and other similar transactions within the greater Perth area - all for the benefit of its current and prospective clients.
The Mortgage Gallery Rockingham is a mortgage broking firm composed of reputable and efficient mortgage brokers in Rockingham, Kwinana, Cockburn and other Perth areas. If you want to make inquiries, do not hesitate to give them call at (08) 9527 1800 or you can visit their site at http://www.themortgagegalleryrockingham.com.au/