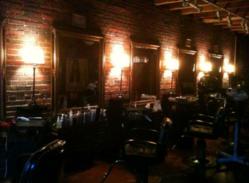 Saco, ME (PRWEB) June 12, 2012
In 2011, Market Surveys of America recognized Illusions Salon, Saco's Hair Color Specialist with its Best of the Best award in the category of Greater Biddleford/Saco's Best Hair Salon. This summer, Illusions Salon announces a customer appreciation event thanking its student base for contributing to the salon's marked, steady success. Throughout their summer vacation, and all year round, reveling college and high school students can receive 20% off on any of the salon's services, excluding up-do styling.
For 24 years, Illusions Salon, has lent a manicured hand in the coiffures of Saco residents and their neighbors in surrounding communities. As one of Saco's most established and successful businesses, the area's leading salon has adapted its full-service menu to stay savvy on trends in aesthetic care. Perusing the comprehensive options now, patrons select from a full range of hair services including cuts, styling, and all areas of hair color.
Illusion Salon's 20% student discount program is intended to reward the area's collegiate and near-collegiate pupils with award winning grooming and pampering services, as well as affordable hair coloring for students, such as multidimensional highlighting, Ombre hair coloring, and color corrections. Students can enlist stylists for a simple shampoo, haircut and styling, or try a proprietary treatment such as ammonia-free conditioning color. Specialists implement the Aveda Purescriptive Treatment to moisturize weak, dry hair and add proteins to improve its texture and strength.
As a full-service beauty shop, Illusions Salon extends into the realm of nail and facial care as well. Estheticians can pierce ears, tint lashes, or apply a professional coat of Axxium 2 Week Polish to bare nails. Students may opt for more intensive treatments touting long lasting results, such as the Spa Facial or Japanese Tennal Straightening for particularly frizzy or unruly hair.
About the company:
Illusions Salon, Saco's Hair Color Specialist is a full-service salon specializing in making their customers look beautiful for any occasion. Give them a call, or visit their website for more information at http://www.sacohaircolorspecialists.com. Customers are also invited to stop in anytime for a visit.
Illusions Salon, Saco's Hair Color Specialist
6 Common Street
Saco, Maine 04027
207-282-2528
http://www.sacohaircolorspecialists.com