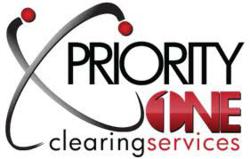 (PRWEB) June 12, 2012
(Clearwater, Fla.) Demonstrating a commitment to the future of downtown Clearwater's business environment, one of the top four magazine subscription brokers in the United States has relocated its headquarters to 1151 NE Cleveland St. Priority One Clearing Services, Inc., which processed more than three million magazine subscriptions in 2011 and projects 15 percent growth this year, will host on open house and ribbon cutting at its new location on June 6 from 3:30 p.m. to 6 p.m.
The event, which is open to the public and will also be attended by local government officials, N.F.S.A. members and staff supporters will feature a wine bar and entertainment by renowned banjo player and instructor Charlie Hamrick of the gospel bluegrass band "Never Fade." Guests in attendance will receive a complimentary magazine subscription of their choice.
Founded in Clearwater in 2008, Priority One is a clearinghouse that brokers magazine subscriptions for prominent consumer magazine publishers, most of which are located in Manhattan. The privately-held company is led by Dawn Daugherty, whose father's family founded Hamrick's Lumber Yard in 1947 in Clearwater (at Lake and Druid) and closed the business when he retired in 2001.
Passionate about her family's business heritage in Clearwater, and proud of her local roots, Daugherty invested more than $50,000 to refurbish an older and vacant building built in 1975 that now serves as Priority One's new headquarters. The company was originally renting on Myrtle Street in Clearwater, but Daugherty wanted to be part of the renaissance of downtown Clearwater. "There is a lot of potential for downtown Clearwater, and we believe that it is an ideal spot for businesses to locate," Daugherty said. "We want to be part of the initiative and we are hoping that our presence here helps attract the attention of other businesses."
About Priority One Clearing Services Inc.
Based in downtown Clearwater, Priority One Clearing Services, Inc. is a magazine subscription broker, or "clearinghouse," that sells magazine subscriptions for publishers. Privately-held Priority One Clearing Services, Inc. provides its publishing partners with the quality subscribers they expect at the lowest possible cost as well as the predictive volume hey need for effective circulation-planning. Approximately 95 percent of the company's clients are based in Manhattan. Priority One Clearing Services, Inc is one of the top four clearinghouses in the United States and processed more than three million subscriptions in 2011. It projects 15 percent growth in 2012.