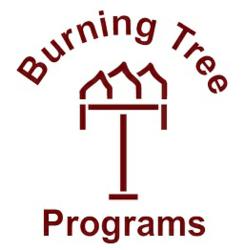 Dallas, TX (PRWEB) June 12, 2012
Burning Tree, a long-term treatment facility in Texas, is inviting alumni back to its Texas ranch to reunite in October. This annual Alumni Reunion offers the men and women who completed the program and have maintained sobriety to share their success with each other, the counselors and staff who guided them through the program, and the current participants. This year's alumni event is scheduled for Saturday October 20, 2012 at Burning Tree Ranch in Kaufman, Texas, 40 miles southwest of Dallas.
The announcement of the Alumni Reunion comes at a time when Burning Tree is strengthening its alumni relations with the launch of an Alumni Program and the newly-created Director of Alumni Relations position filled by former Burning Tree Operations Manager and Business Development Representative Dirk Lemasters. A new video portal on the Burning Tree website also features testimonials recorded by several former Burning Tree program participants. Alumni who live in Texas and anywhere in the Continental U.S. are welcome to attend the reunion event.
The continued success of Burning Tree alumni is a vital part of the organization's mission. Beyond the achievement of sobriety as the culmination of the program, relapse prevention skills developed by participants within the program better ensure an ability to maintain a healthy lifestyle free from addiction long after completing treatment. A four-year study of the Burning Tree program reveals a success rate of 73 percent, compared to only 31 percent of short-term treatment clients who reach one year of continuous sobriety.
Alumni who wish to attend the Alumni Reunion at Burning Tree Ranch in October may contact the admissions department at 866-287-2877 for more details.