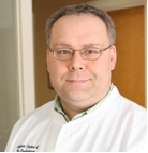 Pittsfield, MA (PRWEB) June 12, 2012
As an award-winning graduate of the University of Connecticut and now a board-certified Diplomate of the American Board of Periodontology, Dr. Michael Williams really knows his teeth. With special training in advanced dental implant and grafting procedures, things like denture implants come almost as second nature to him, which is very important when considering the current need gripping the nation. Research shows that 69 percent of adults ages 35 to 44 have lost at least one permanent tooth to either an accident or gum disease, making this no laughing matter.
For many people, the amount of embarrassment caused by having missing teeth can be enormous. For years there have been solutions available, including removable dentures, fixed bridges and other treatments. However, none seem to be quite as effective as the kind of dental implants that Michael Williams, D.M.D. specializes in. A lot can be credited to the development of technology in recent years, granting the ability to make temporary fixes a permanent solution through denture implants. Many people with removable dentures still experience embarrassment as their fixtures become loose, making clicking sounds while they talk. Denture implants are surgically placed in the jawbone, providing a long-term, stable replacement for the teeth that have been lost.
There is a lot of research to indicate that the results from dental implants are better in the long run. For example, the implants used are made of titanium, which is resistant to decay. They will not slip or make noise, and will fuse with the existing bone over time, making the results more than just long-lasting—they are better looking, as well. Patients who received a denture implant 20 to 30 years ago still report them to be functional and in top condition, suggesting that this procedure is worthwhile for the person in need of dentures.
For Dr. Williams, providing dental implants isn't just about filling a space in someone's mouth; it's about improving lives. For that reason, his office provides other important services as well, including LANAP Laser treatment; scaling and root planning; periodontal plastic surgery and bone and gum grafting.
About the Doctor
Dr. Michael J. Williams leads a periodontal practice offering patients personalized dental care for Pittsfield, Massachusetts. Dr. Williams is a graduate of the University Of Connecticut School Of Dental Medicine, the top dental school in the nation. He received his certification as a specialist in Periodontology from the University of Connecticut. Continuing his education, he became a board certified Diplomate of the American Board of Periodontology and is the only practicing periodontist in Berkshire County with Diplomate status. Dr. Williams is part of one percent of dental professionals providing the most recent FDA cleared laser procedure for gum disease and periodontal treatment. To learn more about Dr. Williams and their dental services or dental implant costs visit their website at http://www.pittsfieldlanap.com or call (413) 442-7855.