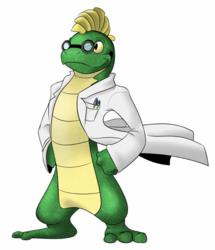 It's hard not to notice where the jobs are coming from right now, but there are surpluses and shortages even within the medical community.
Seattle, WA (PRWEB) June 14, 2012
President Obama's top economic advisor's released a statement after Friday's Economic Situation Report attempting to belay concerns about the nation's employment state of affairs. According to White House spokesman Jay Carney, the president has presented Congress with specific programs to help spur employment opportunities for teachers, construction workers, city employees, offer aid to homeowners, as well as providing assistance for returning veterans which can be acted on immediately. (foxbusiness.com, 6/4/2012) According to Gallup polls, last month consumer spending was up, consumer confidence went up, and most importantly, construction and manufacturing also rose. (gallup.com, 6/1/2012)
More than 69,000 jobs were added to the nation's economy last month, and almost half of those were in the Healthcare industry. Year to date totals in the health industry have topped out at over 340,000, sending a poignant message that the medical field is becoming a powerhouse in job creation. (bls.gov, 6/1/2012)
Del Johnston, Manager of Client Relations at MedZilla.com had this to say, "It's hard not to notice where the jobs are coming from right now, but there are surpluses and shortages even within the medical community. It's important not to pigeon-hole yourself. Now is a good time to take a look at your skills and see if there is something else you might be able to bring to the table, like a class you'd be interested in taking that would broaden your range and give you an edge. Times like these are good for stretching yourself and pushing up to that next level. You may surprise yourself with what you can accomplish."
Many companies within the Healthcare fields are finding their strength in numbers. Both in the United States and in Europe large drug companies are forming new alliances providing both financial support and venture capital dollars for start-ups as well as researchers who willing to take on new challenges in the pharmaceutical and biotech industry. (fiercebiotech.com,6/4/2012)
Recently, Pfizer, Eli Lilly, AstraZeneca, and the National Institutes of Health's National Clinical and Translational Sciences joined forces to design a program awarding grants to fund pre-clinical and clinical feasibility studies in order to find novel uses for more than twenty compounds. The chemicals had been previously taken out of use as they had failed to work on the diseases for which they had initially been designed; but were now being reconsidered for possible uses in alternative therapies.
"These agreements reflect efforts by industry and others to address the high cost of drug development and find ways of collaborating that will yield needed new medicines while reducing risks," says G. Steven Burrill, CEO of Burrill & Company, a financial services firm in the life sciences industry. (http://finance.yahoo.com, 6/1/2012)
According to MIT's Technology Review, several other leading pharmaceutical companies are also interested in collaborating with the world of academia to support early-stage biotechnology startup companies. Merck, Eli Lilly, and GlaxoSmithKline have all begun pursuing various small biotech venture capital startup investments.
"We are going toward external innovation. We're dealing with more academics and biotechs than we ever have," said James Schaeffer, Merck's Research Laboratories' Director of West Coast Licensing & External Research.
Earlier this year, Merck had disclosed to the public its intentions to become a limited partner in a new biotechnology fund, Flagship Ventures, from Cambridge, MA, investing $270 million. This year Merck also announced it would spend $90 million for drug therapy research in San Diego. Full access to laboratory resources, as well as industry experts will be provided in addition to the monetary investment to guide and assist the researchers. (technologyreview.com, 6/1/2012)
"This is an incredible opportunity for everyone involved. It's really exciting to see this kind of investment happen from bigger companies in areas of pure research work, especially into small startups. It's really lending their financial stability and giving back their experience in such a positive way, where it's needed the most," says John Burkhardt Managing Director of Medzilla.com.
Medzilla.com is one of the most notable and essential resources for accessing and finding healthcare, pharmaceutical, biotech, science and research opportunities. Their employment experts connect skilled and experienced workers with top industry employers.
*****************************************************************************************************************
About MedZilla.com:
Established in mid-1994, MedZilla is the original and leading web site to serve career and hiring needs for professionals and employers in biotechnology, pharmaceuticals, medicine, science and healthcare. The MedZilla jobs database contains about 7,500 open positions. The resume database currently contains over 295,000 resumes with 26,500 less than three months old. These resources have been characterized as the largest, most comprehensive databases of their kind on the web in the industries served.
MedZilla(R) is a Registered Trademark owned by MedZilla Inc. Copyright (C)MedZilla, Inc. Permission is granted to reproduce and distribute this text in its entirety, and if electronically, with a link to the URL http://www.medzilla.com. For permission to quote from or reproduce any portion of this message, please contact MedZilla, Inc. at press(at)medzilla(dot)com
Press Inquiries
Contact: MedZilla, Inc.
Phone: (360) 657-5681
press(at)medzilla(dot)com