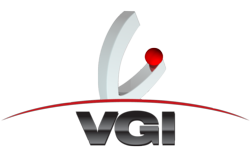 VGI possesses a rare combination of quality, regard for the customer, commitment to sustainability, and a great group of employees. I am honored to become part of the team and help educate the minimally invasive spine market about VGI's products and story
Saint Petersburg, Florida (PRWEB) June 12, 2012
VG Innovations, LLC, an innovative company focused on spinal fixation device design and development—and the makers of the VerteLoc® Minimally Invasive Spine Stabilization System—today announced that John Kippenberger will join executive team as Vice President of Sales. With over 18 years' experience in executive sales, marketing and management in the medical device industry, Kippenberger will assume responsibility of sales and marketing strategy for the innovative St. Petersburg-based company.
"John comes to us with a unique career history spanning both large corporate organizations and smaller, start-up environments," said Tov Vestgaarden, Ph.D, President and CTO of VG Innovations, LLC. "He was very successful in both these arenas and increased market share for the companies he served. VGI is expanding the product portfolio with three innovative products in the coming year and John's experiences make him the ideal person to lead VGI's sales and marketing strategies into the future."
Before coming to VGI, Kippenberger served in sales management positions for SulzerMedica, Smith&Nephew, TranS1, and most recently for Spineview, Inc. In these roles he implemented effective strategic sales initiatives for both direct and distribution model sales teams.
"Coming to VGI is really exciting for me," said Kippenberger. "VGI possesses a rare combination of quality, regard for the customer, commitment to sustainability, and a great group of employees. I am honored to become part of the team and help educate the minimally invasive spine market about VGI's products and story."
About VG Innovations, LLC:
VG Innovations, LLC, a privately held company, is an innovative medical device company formed in late 2007. The company is focused on using its industry knowledge and creative thinking to develop and commercialize advanced, high-performance spinal implants, with a specific focus on minimally invasive surgical products that provide better surgical solutions over existing technology and overcome the limitations of currently available implants —superior products to treat specific spinal disease indications that affect millions of people. Additional information on the company and its products can be found at: http://www.vginnovations.com.