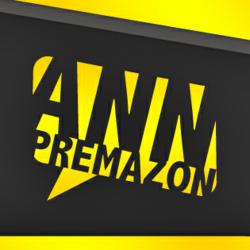 Thanks for the infographic. It was very helpful to see the different sites defined.
Seal Beach, California (PRWEB) June 29, 2012
AnnPremazon.com has recently added a brand spanking new infographic for your use. Social Media Basics Infographic will take the mystery out of social media. Download it from Ann Premazon's blog.
For years, businesses have been able to rely on the fact that they can create a website and have enough internet exposure for their business. Well, times have definitely changed. Simply having a website with basic information is not enough. With the millions upon millions of websites out there, companies need to find a way to make their site stand out. Way out.
And that's what social media is all about. Twitter, Facebook, Google+, Tumblr, YouTube, and Digg are now all the rage, with good cause. These sites allow businesses to connect one on one with their customers and potential customers. Can you imagine having access to millions upon millions of potential customers? All of these social media sites are built just for that.
Social media is a great way to stay in touch, post updates, or post sales or coupons. You can create a very unique, one on one relationship with your customers and bring potential customers knocking on your door by using social media.
So where does a business begin with social media? How does one start a social media campaign? There are lots of ways. Some of them easy, some of them more complicated. Which is why we decided to create this amazing social media basics infographic to help businesses get started.
Don't delay. Take your business to the next level with social media by downloading the Social Media Basics infographic.
Ann Premazon is dedicated to helping individuals succeed in life, fun, and business. As a leading Social Media, Internet and Business consultant Ann has guided many to understand the Internet and reap the benefits of an active web and social media presence. Ann works with brick and mortar businesses as well as online companies. Ann Premazon's blog is a place to learn about current trends. Her primary business is Premazon, Inc. She is a novice photographer and donates time to local non-profit organizations.