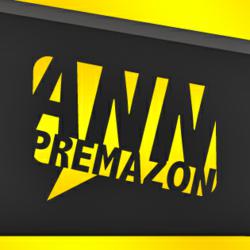 I learned so much at the conference and this breakout session is what I remembered!
Phoenix, AZ (PRWEB) June 14, 2012
At the recent National Association of Addiction Treatment Providers conference in Arizona, Ann Premazon co-presented a presentation with Kristen Black about "Blogs, Pokes and Tweets and What They Have to do with The Treatment of Alcoholics and Addicts".
Ann Premazon talked all about Social Media Basics during her presentation. Her presentation began with an overview of social media before moving on to creating a strategy and how to implement it.
Creating and maintaining a social media strategy can be a mind-boggling experience for anyone. There is so much information floating around out there, that wrapping your mind around where to start and how to move along can stop you in your tracks.
Ann Premazon has been working with businesses to create social media strategies for years now. She's been there, done that, and knows her way around a social media campaign. Her presentation was concise, clear and packed full of information to get any business started with social media.
And the good news? Her entire presentation is now available for download!
Kristen Black has been working with La Hacienda Treatment Center has their Interactive Media and Events Coordinator. Like Ann, she's dug her way through the social media gold mine by living and breathing social media. She's created a well defined and expertly executed social media plan for La Hacienda and also shared her knowledge with the NAATP attendees.
Kristen's presentation focused on how to put all of your social media efforts into effect. And guess what? Her presentation is also available for businesses to download.
Get Social Media Presentations at Ann Premazon's blog post about Social Media Strategy Presentation's.
The ladies are clearly the front-runners in social media and really know their "stuff". Business owners should take advantage of their knowledge by downloading their social media strategy presentations today!
Ann Premazon:
Ann Premazon is dedicated to helping individuals succeed in life, fun, and business. As a leading Social Media, Internet and Business consultant Ann has guided many to understand the Internet and reap the benefits of an active web and social media presence. Ann works with brick and mortar businesses as well as online companies. Ann Premazon's blog is a place to learn about current trends. Her primary business is Premazon, Inc. She is a novice photographer and donates time to local non-profit organizations.