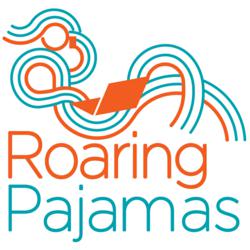 We're addressing the needs of our customers by helping them to see and repair the factors affecting their search engine performance
San Carlos, CA (PRWEB) June 19, 2012
Roaring Pajamas, a Northern California digital marketing agency, announced today they are conducting SEO (search engine optimization) audits for clients in the United States and Canada. This new product offering was developed in response to customer requests for a clear understanding of how well corporate websites comply with search engine guidelines.
In the wake of the recent Google algorithm updates also referred to Panda and Penguin releases, Roaring Pajamas is now conducting SEO audits designed to identify specific issues related to search engine accessibility and performance. The always-changing algorithms of popular search engines, such as Google and Bing, make auditing a regular necessity for companies. Audits help companies watch and fine tune their website search optimization practices.
Search engines update their ranking algorithms constantly, and the Internet industry first felt the effects of the specialized Google algorithm named "Panda" on April 26th 2011. The number of websites affected by Panda numbered in the thousands with numerous websites losing as much as 80% of their organic search traffic. Since then, several iterations of the algorithm have increased the number of affected sites exponentially.
An SEO audit involves the review of a website in a similar way as the search engines. The newer algorithms add the requirement to gauge the quality of the content with an eye for delivering value to the visitor.
"We're addressing the needs of our customers by helping them to see and repair the factors affecting their search engine performance," stated Melanie Yunk, President of Roaring Pajamas.
The overarching goal of search engines is to help website owners deliver increasingly higher quality information and, therefore, better results in the search engine pages. The audit will give our clients a checklist of the areas that need to be updated and fixed. An SEO audit removes questions about the tactics that should or must be employed to repair and increase search engine traffic.
For more information about the SEO consulting services offered by Roaring Pajamas, call us at (650) 593-9303 or visit the Roaring Pajamas website.
About Roaring Pajamas.
Roaring Pajamas is a well-known digital strategy agency offering top-notch expertise as a full service social media, search engine optimization and digital strategy consulting agency. Roaring Pajamas continues its reputation as a successful trail blazer, helping its clients to create marketing solutions that enable them to not only bag their game, but to stay on top. The Roaring Pajamas staff addresses the needs of diverse industry sectors including retail, financial, technology, consumer products, B2B and more. The firm's office is located in San Carlos, California.