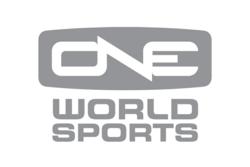 Dallas, TX and Singapore (PRWEB) June 12, 2012
ONE World Sports (OWS) has extended its contract for the exclusive North American rights to all Asian Confederation (AFC) events through 2016 under the terms of its agreement with World Sport Group (WSG).
The AFC is Asian football's governing body with 46 Member Associations. It is one of six Confederations comprising the International Federation of Association Football (FIFA). AFC's premier event is the Asian Cup competition held every fourth year. This jewel in the crown event is one of the big three Continental cups along with the European nations Euro Cup and the South American nations Copa America. Japan presently holds the Asian Cup, having beaten Australia in the 2011 final with the Korean Republic placing third. The next Asian Cup is slated for 2015 in Australia.
In addition to the Asian Cup, OWS will multicast the AFC Champions League. The Champions League features Asia's top club teams including Japan, China and the Korean Republic as they compete for the honor of becoming Asia's Champion Club. OWS will also have the rights to the AFC's qualifying matches for the FIFA World Cup 2014 and the Rio 2016 Olympic games.
"We are very pleased to have One World Sports join us as our North American broadcast partner," said James Clarke, Senior Vice President – Content, World Sport Group. "OWS have committed to show more matches from the AFC events than have ever been shown in the USA and Canada before, from a broad range of our competitions, including both the main national team competitions and the AFC Champions League. We greatly appreciate their support."
"We are excited about the extension of our exclusive rights to the AFC events through 2016," added Rick Jemison, Senior Vice President Programming, One World Sports. "The extension guarantees that we will bring the 2015 Asian Cup, Asia's top soccer match, as well as ongoing live coverage of AFC events to our North American audience. It's part of our long-term commitment to deliver Asia's best soccer events live on TV, broadband and mobile to U.S. sports fans."
About ONE World Sports
ONE World Sports is a new sports network created especially for sports fans craving access to a broad array of popular professional sports from Asia and around the World. The 24/7, English language, ad-supported network is available on all platforms, and delivers a mix of exclusive live and recorded sports programming with proprietary distribution technology. With exclusive licensing deals for championships, events, and qualification tournaments from Asia and the Pacific, ONE World Sports has broken the international sports barrier with a lineup of professional team sports, including soccer, basketball and golf featuring today's leading Asian, American, European and Latin American players.
ONE World Sports is owned and operated by ONE Media Corp, a privately owned company based in Dallas. The company also owns and operates ONE CONNXT, an IP transport provider; America ONE Television, a general entertainment and sports broadcast network; and ONE Sports PLUS, a leading provider of live sports via broadband pay-per-view.
To learn more about ONE World Sports, go to http://www.ONEWorldSports.com.
About World Sport Group
Headquartered in Singapore, World Sport Group is Asia's leading sports marketing, media and event management company. The company features almost 600 sport event days and more than 5,000 hours of sports programming annually, across more than 30 countries in the region.
World Sport Group is the largest producer, distributor and supplier of sports programming in Asia. It is also the exclusive marketing partner of the Asian Football Confederation (AFC) and its regional governing bodies including the Asian Football Federation (AFF) and West Asian Football Federation (WAFF).