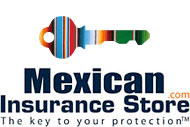 We figured we'd get decent scores. When the results poured in, we were thrilled to find that we'd primarily received ratings of 9 or higher.
PERRIS, CA (PRWEB) June 11, 2012
The findings of a recent customer survey are sure to be music to the ears of the management at Mexican Insurance Store. The popular provider of online Mexican auto insurance recently surveyed its existing customers to find out how satisfied they are with the level of service that they have received. "The results were overwhelmingly positive," says Linden Gray, Mexican Insurance Store.com president. "We couldn't be happier with the responses that we received," he adds. "It's clear that we're on the right track, but that doesn't mean that there's not still room for improvement."
The survey was sent via email to people who recently bought online Mexican auto insurance from the company. Whether a person purchased daily Mexico car insurance or annual Mexican insurance coverage, they were asked to complete the survey. The survey itself was quite simple in scope. It consisted of a handful of questions, and people were able to rate their satisfaction on a scale of one to 10. "One equaled abysmal service, and 10 equaled unbeatable service," says the employee who created the survey. "We figured we'd get decent scores. When the results poured in, we were thrilled to find that we'd primarily received ratings of 9 or higher."
Categories on which Mexican Insurance Store were rated included pricing, customer support and website design. The survey sought to pinpoint areas in which customers might be having problems. As far as the ratings went, however, the survey revealed no major problems. "Our ratings were solid basically across the board," adds the employee. "We received nearly all 10s in the pricing and customer support categories. A few people appear to have been a little confused by our daily Mexico car insurance versus annual Mexican car insurance on the website, so they gave ratings of eight and nine. Those are still respectable ratings though."
At the end of the survey, customers were invited to share comments with Mexican Insurance Store. "We noted right on the survey that the comments would be passed along to the president, and they were," says the employee. Indeed, Gray personally read through all of the comments that were received. "Some of them were real eye-openers," he says. "A few pieces of very constructive criticism were sprinkled in with all of the praise. I earmarked those suggestions and complaints, and we plan to address them right away." The company has long had a track record for listening to its customers, and this is one more situation in which it plans to do so.
Due to the strong responses that it received from its inaugural customer satisfaction survey, Mexican Insurance Store plans to issue additional surveys in the future. "We learned a lot from the survey," says Gray. "It confirmed that we're on the right track in terms of meeting our customers' needs, but it also highlighted a few areas in which improvements are warranted. It's been a worthwhile experience, and we'll be repeating it in the future." Mexican Insurance Store customers don't have to worry about being spammed with survey requests though. "We're planning to do these twice a year or so," says Gray.
About Mexican Insurance Store .com
Mexican Insurance Store.com is the largest provider of online Mexican Auto Insurance in South California's Inland Empire, the 3rd most populous metropolitan area in California. The company offers a variety of daily Mexico Car Insurance policies online and provides policies to Canada and US travelers nationwide. Self-service policies are purchased and printed instantly by customers or created by Mexican Insurance Store and emailed or faxed to customers in minutes at no additional charge.
For additional information call 888 800 9988 from US or Canada or 001-881-800-9988 from Mexico or 951-657-4220 Direct.
Contact:
Mexican Insurance Store
service(at)mexicaninsurancestore(dot)com
3819 Saint Austell Way
Perris, CA 92571
Fax 626 638 3255