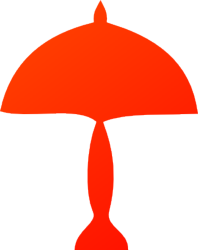 (PRWEB) June 13, 2012
Anyone left scrambling to find a unique and meaningful gift for Fathers' Day 2012 could perhaps find a lasting present that will both really light up their day and be incredibly meaningful in the shape of a great new lamp for their man cave.
Regardless of their hobbies and tastes all fathers have or ought to have their own hideaway where they can recharge and which ultimately becomes part of children's and grandchildren's best memories. It could be an office, home library, den, stylish man cave or even the garage. A gift for this room will show them how much children and spouses really care keep them close to their hearts.
One of the hottest online home lighting fixture outlets just made it a lot easier for everyone to treat dad to a truly heart felt and unforgettable gift this Fathers' Day. Suitable Lamps has been busy adding a few new tweaks to what has become one of the most talked about home lighting and design sites on the web in the last few weeks. Now visitors will be able to browse the great collection of design table and floor lamps, ceiling fixtures and wall sconces by room in addition to enjoying up to 80% off with the special Fathers' Day sale.
While SuitableLamps.com may be most famous for its charity program and high end stained glass Tiffany lamps even those on a budget can find great deals during the current sale with attractive lighting fixtures from as low as $100 as well as the opportunity for further discounts when enrolling in the recently announced rewards program or sharing the site with their friends and family.
Spokesman for the sizzling online home lighting portal Tom Guillen says "Lamps make an incredible impact as a meaningful Father's Day gift whether it is for lighting up the pool table so he can have the chance to unwind after working all day to provide or a desk lamp to keep him going while trying to figure out where he is going to whisk the family away to for a surprise summer vacation" and "these lamps are certainly unique and classy and will be something dads everywhere really use and appreciate".
Anyone still shopping for Fathers' Day gifts could find just what they have been looking for at SuitableLamps.com as well as a handy design blog for picking just the right present.
Happy Fathers' Day!