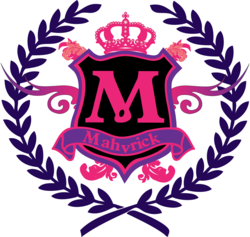 Mahvrick Networks is distributing the Shaolin Word from the Abbot daily to followers worldwide.
New York, NY (PRWEB) June 12, 2012
A US delegation headed to China with NBC Dateline three years ago lead by Josue Almonte, investment banker Richard Davimos, his son Scott Davimos of the Reserved Club and Boston Celtic Mickael Pietrus. The delegation went to meet the head of the Australian Shaolin Foundation Patrick Pang and the "Pope" of the Shaolin Temple the Abbot. They discussed the principles of Cha'n Zen Meditation, the ancient roots that have never left the grounds of the Shaolin Temple, the desire to take "Temple Tea" and the "Shaolin Word" worldwide. Shaolin Temple has over sixty million followers and for the first time is hand picking its partners to extend the brand outside of China.
Josue Amonte and Richard Davimos of The Reserved Club has paved the way for partners like Susan Maria Leach will be able to create co-branded products and exclusive visits to the Temple for foreigners. The Shaolin Temple has recently hired international lawyers to protect the brand name. It is the first time that the organization has focused on protecting its trade name. They do not take the use of their brand lightly. Mahvrick Networks is distributing the Shaolin Word from the Abbot daily to followers worldwide.
NBC Dateline filmed the delegation along with professional athlete Mickaël Piétrus is a Guadeloupian-French basketball player who was the star in game five (5) of the Eastern Conference Finals with the Boston Celtics (NBA). Piétrus is originally from Guadeloupe, a Caribbean island that is a part of France. His older brother, Florent Piétrus, is also a professional basketball player and will play in the 2012 London Olympics for the French National Team.
The Reserved Club has opened the gateway to China for Susan Maria Leach because they saw the value in the hundreds of thousands of people within her "Bariatric Community" that seek information and products to help live a healthier life. Holistic and natural products for aliments and teas that have been behind the walls of the Shaolin Temple for hundreds of years. Susan Maria Leach has grown a substantial business from her blog Before and After in a Florida apartment to a multi-million dollar a year business. Over the next week she will begin selling new products from strategic partners. Her company is also exploring the ability to ship lean meals and deserts to clients throughout the US. The next version of her best-selling book will be in stores late this summer.
(Mahvrick Networks) (Shaolin Word) (Local Newspaper Alliance)
###