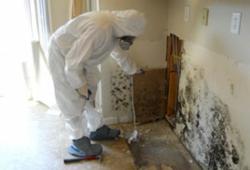 With a 12 yr warranty, it just does not get any better than that. I'm a property owner and All City is on my speed dial.
San Francisco, CA (PRWEB) June 14, 2012
One of the leading San Francisco mold removal companies with more than 10 years of experience in the business, All City Environmental knows how important it is to have a home free of toxic molds. Now they are offering a 12-year warranty so customers are assured of a mold-free and safe home for their families for a long time to come.
Businesses also benefit from obtaining a mold inspection and mold remediation when required. Employees with any kind of compromised immune system can be at risk when toxic molds are growing in the walls or damp places in the building. This presents a problem for employers, as they lose personnel or even run into legal troubles if their employees become ill from exposure to molds. All City Environmental knows it is better to be safe than sorry by taking care of employees' potential health issues.
Homeowners may or may not be aware that mold growth can take hold in damp places in the home, such as the basement, bathrooms and laundry rooms. Any section of the home that is exposed to moisture could harbor molds and their spores. Spores, once released, can be inhaled and create problems with the respiratory system, allergic reactions or other harmful effects. All City Environmental certified experts know where to look and have training in order to remove mold without creating further health hazards in the removal process.
Customers can count on knowledgeable assistance from All City Environmental. All City works hard to protect residents and businesses in Northern California, proving added confidence with a warranty that guarantees homes and business structures remain free of harmful molds. The customer is not going to have to hire mold remediation specialists over and over, which is going to save a lot in future expenses, not to mention avoiding costly medical bills.
Over and over, All City has received rave reviews from their customers, from El Dorado Hills and Folsom to Walnut Creek and Hayward. Always mentioned is the fast and efficient service provided. The professional services of All City Environmental have earned the company a fine reputation in mold remediation, and now with the 12-year warranty, they expect new customers to add to their already long-list of happy clients.
*About All City Environmental: All City Environmental has their headquarters office in San Francisco on Lombard Street while servicing residences and businesses throughout Northern California, including San Jose, Half Moon Bay, Auburn, Yuba City and all surrounding communities. For residents needing mold removal in San Jose click here, or visit their main website at AllCityMoldRemoval.com.