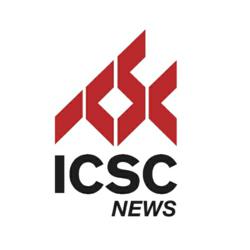 Bricks and mortar retailers are integral components of the communities they serve - Michael P. Kercheval, President and CEO of ICSC
New York (PRWEB) June 13, 2012
The International Council of Shopping Centers (ICSC) today announced that the Broken Arrow Economic Development Corporation, located in Broken Arrow, Okla., has won ICSC's "Why I Love Bricks & Mortar" video contest. This is the first video contest initiated by ICSC to remind people about the advantages of shopping in a physical store rather than shopping online. To view the video, visit ICSC's blog: http://blog.icsc.org/?p=1487
"Bricks and mortar retailers are integral components of the communities they serve," said Michael P. Kercheval, president and CEO of ICSC. "They of course provide essential products and services, but they also collect sales taxes that help fund municipal services and they support local community events."
"We're extremely pleased to win this competition, and very excited so many decision-makers will know about Broken Arrow, thanks to ICSC's excellent promotion of our video," said Wes Smithwick, president and CEO of the Broken Arrow Economic Development Corporation. "We agree with ICSC that Bricks and Mortar is incredibly important for any economy, and we especially love our Main Street merchants, who we featured in this video."
The Broken Arrow Economic Development Corporation's video displayed how shopping in a physical store creates an enhanced total shopping experience as compared to shopping virtually online. Their video featured two individuals shopping for the same items, one person online and the other in bricks and mortar stores. The person shopping online faced issues with shipping, sizing, and product quality; while the person shopping in stores was able to eliminate any issues and purchase the desired products. "Bricks and mortar, the smart way to go shopping," was the tagline of the video.
All ICSC members were eligible to enter this video contest, entries needed to be submitted between March 26, 2012 and May 11, 2012. Videos could be no longer than three minutes in length and needed to display support for brick and mortar stores over online shopping.
As the winner of this competition the Broken Arrow Economic Development Corporation received The new iPad and the latest version of Apple TV, and was featured on icsc.org, SCT Magazine, and all of ICSC's social media websites including the ICSC blog and YouTube channel.
Honorable mentions were awarded to Matthew Abnet, Oklahoma City, Okla.; Linear Retail, Burlington, Mass.; and Forest City, Cleveland, Ohio.
Founded in 1957, ICSC is the premier global trade association of the shopping center industry. Its more than 55,000 members in over 90 countries include shopping center owners, developers, managers, marketing specialists, investors, retailers and brokers, as well as academics and public officials. As the global industry trade association, ICSC links with more than 25 national and regional shopping center councils throughout the world. For more information, visit http://www.icsc.org.