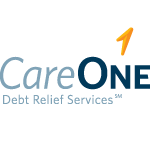 Everyone has a tip or trick to share on saving money, budgeting, or getting out of debt. The contest is a great way to start the conversation and get people to open up about their own struggles with debt.
Columbia, MD (PRWEB) June 19, 2012
The providers of CareOne Debt Relief Services tackle the debt elephant in the room by asking consumers in the latest "Share the Wealth" contest, "How do you talk about debt with your family?" The stigma associated with debt is a huge challenge that consumers must be prepared to overcome in order to seek help. This is true whether consumers are working alone, with a spouse, a partner or a debt relief provider to improve a financial situation.
CareOne's May "Share the Wealth" question broke a record for responses, providing some interesting and insightful answers about how consumers are speaking with families about financial challenges.
The "Share the Wealth" contest winner, Gina Marie C., offered a moving and personal, yet very practical answer to the question, "How to talk to your family about debt." Gina Marie C., starts with the premise first and foremost that it's ok to talk about debt. "I was raised not to talk about money. For years I struggled and felt like a failure because I was unable to keep a handle on things. When I finally realized that I was in trouble and needed help I found CareOne through a Google search. In the forums I saw that I was not alone and it opened the floodgates. I became open about my process in getting my debt under control. Not only is it cathartic to talk about the debt that put stress on you, but I'm also holding myself accountable by telling others that I'm on a debt plan and a budget. The best part is you don't have to talk specific numbers. You tell your family you're in debt and they'll immediately start thinking about their own debt. Everyone has it. It's time we all start talking about it!"
Other finalists in the contest included this entry from Laura H., "Debt regardless of how big or small is always a touchy situation. The honest answer for this is you have to actually sit down and talk about it, make a plan and stick to it. Debt is not something you can brush under the rug hoping it just goes away, and not being honest and upfront with your family will not only cause distrust but additional stress on the family members. As a family we always make sure our discussions are during a time when other life stresses are not overwhelming us because the last thing you need is more stress during an already stressful day... However do not keep saying I will talk about it another day; just buck up and take the debt by the horns and wrestle it to the ground."
Carollaine R. had another perspective, but the notion of being open with others was a common theme, "While this can be a difficult topic to discuss with anyone, I find that speaking to my family openly and honestly is the best way to talk about debt. My family knows and respects my life choices and they are supportive. This makes it easier when a tough topic arises; I immediately bring it to the "table" so to speak. We tend to discuss important issues at the dinner table where everyone is present and at ease. I like to speak candidly about where we are and where we want to be with our debt. I try to involve my entire family. That way, my family knows what is expected. We can set goals together and save as a family. Therefore, I think talking to the family about debt is needed and it is embraced at our dinner table."
The "Share the Wealth" contest is a monthly event that can be found at http://www.careonecredit.com and provides site visitors the opportunity to share first hand financial knowledge with others. The contest looks for the most innovative answers to some of life's most difficult questions. "Everyone has a tip or trick to share on saving money, budgeting, or getting out of debt. The contest is a great way to start the conversation and get people to open up about their own struggles with debt," explained, Suzanne Coblentz, Social Media Manager for CareOne.
CareOne continues to focus on breaking down social stigmas surrounding being in debt and offering new ways to inspire financial wellness through vehicles like "Share the Wealth". The question on the table for June is this, "2012 is about to reach the halfway point and it is a good time to assess progress towards your financial goals. What's your plan to finish the year out strong?"
CareOne is committed to offering free financial education, "Share the Wealth" is just one of the many ways to engage with consumers and share resources on managing debt.
For a chance to enter the June "Share the Wealth" contest, consumers may comment on the Share the Wealth page or enter "socially" via Twitter, Facebook, or in the CareOne Community.
CareOne providers represent the nation's largest brand of debt relief services with over 5 million people helped to date. CareOne founder, Bernie Dancel, and many CareOne employees know what being in debt is like and are proud to offer a second chance to those struggling with debt. It is this foundation of shared experience that sets CareOne apart from the rest of the debt relief industry. CareOne knows what being in debt feels like, and more importantly, what it takes to get out. Visit CareOne at http://www.CareOneCredit.com for more information about the company and services.