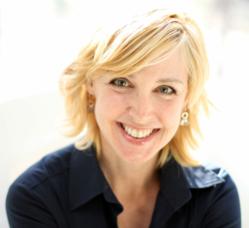 "Bridget and Ellyn were chosen by attendees because they exemplified the best of the best!"
Chicago, IL (PRWEB) June 13, 2012
Bridget Brennan, CEO, Female Factor, author of Why She Buys, and Ellyn Davidson, Managing Partner, Brogan & Partners were both voted winners of the "Apple Of Our Eye" best speaker award by the health and wellness marketers who attended the 3rd M2W®HW™ – The Marketing Health & Wellness To Women Conference, April 26, Hard Rock Hotel, Chicago.
Brennan won for showing health and wellness execs how to evaluate both sales and marketing from a female perspective. Her session explained why women notice aspects of products, marketing campaigns or sales environments that even the savviest marketers might overlook. She also detailed the six most important trends driving global female populations that are key to determining women's wants and needs -- particularly in health and wellness.
Davidson won for her session demonstrating how to leverage social media to successfully connect and engage consumers. Davidson discovered the power of social media in healthcare through her own very personal experience when she was diagnosed and treated for breast cancer. She learned the power of blogging, forums, message boards and Facebook and used the new tools available to today's patients. Today, Davidson is a four-year breast cancer survivor and continues to use social media to advocate, fundraise and volunteer in the breast cancer community.
"The 2012 M2W®HW™ program was outstanding, filled with leading experts and talented presenters on a range of health and wellness marketing topics," according to Nan McCann, M2W®HW™ producer. "Bridget and Ellyn were chosen by attendees because they exemplified the best of the best! Bridget is a gifted and compelling speaker who is one of the top experts on women consumers in the world today. She uses real life examples to explain key points and always succeeds in turning the audience into happy, grateful learners!"
"Ellyn's presentation was memorable, not just for her superior social media expertise but for her willingness to take on some elephants in the room! By using recent examples of brands that had embarrassing (and potentially devastating) "oops" moments," McCann explained, "she gave us great insights and tips on how to effectively communicate and quickly use the media channels we have to best advantage even in the worst situations. Her advice was priceless."
M2W®HW™ was sponsored by Global Sponsor: Chicago Sister Cities International; Associate Sponsors: Ketchum, Yahoo!, HealthyAdvice Networks; Vibrant Nation, Women's Health Foundation, Digitas Health, Campbell Ewald, Redbean Society; Brogan & Partners, Nemours Center for Children's Health Media/KidsHealth; Showcase Sponsors: BlogHer, eHealthcare Solutions, Carolina Pad, HealthyWomen; Affiliate Sponsors: American Cancer Society, Bcureful, WomenHeart, American Heart Association, Look Good… Feel Better, CMPI; Video Content Resource: Snippies. M2W®HW™ Supports: Habitat for Humanity.
M2W®HW™ was the second major component of Women Mean Business!™ Week http://www.womenmeanbusinessweek.com. The week is an annual executive education effort anchored by M2W®HW™ and the 8th Annual M2W® - The Marketing to Women Conference. It is designed to inform business leaders about the global economic and cultural impact of women.
For complete information visit: http://www.m2w-hw.com or call 860.724.2649 x13. M2W®, M2W®HW™ and Women Mean Business!™ Week are produced by PME® Enterprises LLC, 912 Silas Deane Highway, Suite 101, Wethersfield, CT 06109.