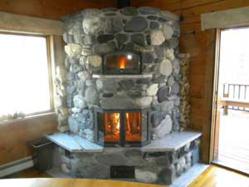 Tucson, AZ (PRWEB) June 28, 2012
The Masonry Heater Association of North America sponsors an annual Design/Build contest with three categories: Masonry Heaters, Bake Ovens, and Masonry Design. Judging was done based on aesthetics, skill in craftsmanship, creative use of materials, and overall design. Judging was done by three ex-presidents who are certified heater builders.
Winners of the 2012 Masonry Heater Association's Design Contest are:
Masonry Heater
1. Dan Givens from Stonecastle Masonry, Ester AK
2. Jessica Steinhauser from Stonehouse Pottery, Guelph, Ontario,
3. Paul Anderson from Dale Anderson Masonry, Inc. Allenton, WI
Bake Oven
1 Mike Wurzbacher from Squirrel Tail Ovens, Red Lion, PA and
Walter Kelly from Fire and Stone Masonry, Danville, PA.
2. Max and Eva Edleson from Firespeaking, Deadwood, Oregon
Masonry
1. Hendrick Lepel from Bakehus, Coolibah, Belgooly, Kinsale, Co.Cork, Ireland
2. Dan Peltier and Jay Krabe from Design Masonry, LLC., Tomah, WI 64660
3. Dan Givens from Stonecastle Masonry, Ltd. Ester AK
Congratulations to the winners.
For more information about entering projects for 2013 contest, please contact Richard Smith at the Masonry Heater Associations office:
520-883-0191
execdir(at)mha-net(dot)org