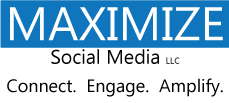 "Social media allows oral surgeons to create tremendous visibility and top of mind awareness among their target audience." Craig Collins, Senior VP Maximize Social Media
Los Angeles, CA (PRWEB) June 12, 2012
Social media marketing agency Maximize Social Media LLC announced its oral surgery marketing program today, giving support to oral surgery practices in need of social media marketing. The agency will provide complete social media management that includes Facebook, Twitter, LinkedIn, Google+, and Pinterest. The program's focus is to generate new patients by targeting the demographics most likely to want a procedure such as dental implants or cosmetic surgery.
"Social media allows oral surgeons to create tremendous visibility and top of mind awareness among their target audience. It also gives prospective patients an opportunity to see what other patients have to say about the practice, view an online portfolio, and interact directly with the staff right on Facebook. Additionally, patients can share their success stories with friends and family on social media, which generates powerful word-of-mouth exposure for the practice," said Craig Collins, Senior VP of Maximize Social Media LLC.
Maximize will also integrate custom applications on the Facebook page that will greatly amplify the marketing message. One such application includes a viral sharing feature that encourages patients to refer their friends and connections to the practice, which means their networks become the practice's networks.
Maximize Social Media provides full social media management services in over 40 different verticals in English speaking countries around the world. The agency will fully integrate all aspects of social media for dentistry practices that will find it more affordable and effective than hiring and training in-house staff to manage. Maximize provides both Facebook ad management, which will allow dentists to target specific demographics, as well as daily posting and engagement by our dedicated social media management team.
Oral surgeons as well as their advertising agencies are invited to contact Maximize Social Media for a no obligation consultation at:
http://maximizesocialmedia.com/strategysession
About Maximize Social Media LLC
Maximize Social Media (http://maximizesocialmedia.com) is a leading provider of social media management services for clients in over 40 different verticals. With offices in Florida and Los Angeles, Maximize provides social media consulting and Facebook advertising management for clients in English speaking countries such as the US, Canada, and Australia. The company also features social media management outsourcing for busy social media mangers looking for additional assistance on a white label basis.