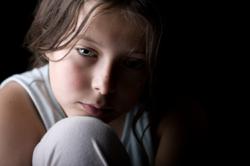 Child sexual predators present themselves as normal, everyday people. Often married and leading a traditional family life³.
Jacksonville Beach, Florida (PRWEB) June 14, 2012
SingleSource Services Corporation, a national background screening company in Jacksonville, Florida, today re-introduced the Diana Screen®, an on-line assessment tool that scientifically evaluates those individuals at high risk to violate sexual boundaries with children and teens. The screen is used by departments of juvenile justice, church diocese, Boys & Girls Clubs of America, mentoring agencies and residential homes for youth and is endorsed by the Foster Family-based Treatment Association.
"Child sexual abuse by those individuals entrusted with their care has once again taken center stage as the Sandusky trial unfolds. And yes, we are taking that opportunity to remind the public that a powerful prevention tool is available that would most likely have prevented Sandusky from being hired. An assessment that identifies those adults who do not recognize the appropriate sexual boundaries that should exist between adults and children.", stated Donald J. Dymer, president and chief operating officer, SingleSource Services background screening corporation, Jacksonville Beach, Florida.
The Diana Screen® was developed by Abel Screening based in Atlanta, Georgia and is the product of 18 years of research headed by renowned scientist Gene G. Abel, M.D. The National Institute of Mental Health awarded Dr. Abel funding on six separate occasions to study the sexual abuse of children and to find way to prevent it. The test itself is also supported by two long-term pilot studies with the Episcopal Church Pension Fund and the Boys and Girls Clubs of America.
How The Test Works. The test is taken on line and consists of 120 questions. Men and women are given different tests. The results are immediate and cross validated 200 times. The test taker's name and identity are strictly confidential and are only identified at the test site by a number. It is important to note that most people pass the test.
Dymer issues a strong warning, "The Child Molestation Research and Prevention Institute reports that 6% of adults are sexually attracted to children². You won't be able recognize them without the Diana Screen® but they will recognize your children and the opportunity in schools, playgrounds, youth groups, summer camps, all the places where children should feel safe, won't be unless more people utilize this screen."
The test identifies those individuals who should not be placed in a position of trust with children and youth. Their answers will indicate if the individual has an extremely poor understanding of appropriate adult/child sexual boundaries, or a higher probability of having sexually abused a child in the past.
'The Diana Screen® is an extremely reliable risk management tool," explains Don Dymer. "As a background screening professional who has spent a lifetime career in law enforcement this is the first dependable test I have seen that fills the void left by criminal background checks, the sexual offender registry and other reports. Why? Because all those measures review history, and since only 5% of all offenders are ever convicted, there is a very small chance of identifying the problem. The Diana Screen® predicts future behavior based upon current values.
Dymer emphasizes his point, "We know from the Child Molestation Research & Prevention Institute 90% of child sexual abuse is done by people the children know, trust and love. We also know that the rate of arrest and prosecution is dreadfully low, most child molesters have no records for child sexual abuse."
"When we held the Protect the Children Conference in February here in Jacksonville and introduced the Diana Screen I anticipated being flooded with calls and questions about the test. What we received was a lukewarm response. Now in light of the start of the trail against Sandusky, who seems to fit the profile of the stereotypical child sexual abuser -- well respected, good job, successful career, family man, involved in the community, "guy next door" – we are seeking to rekindle that interest. I am hopeful that as people listen to the victims retell their stories that they will be horrified, recognize how big this pariah is, and be garnered to demand that the organizations to whom they trust their children are doing everything they can to prevent access by pedophiles and child abusers.", Dymer continued.
"There is no other effective test to identify high risk men and women who may pose a serious sexual threat to children and youth." Dymer poses some interesting questions ,"As people watch the Sandusky trial in the weeks ahead I hope that they will read about the Diana Screen® and ask themselves how many Jerry Sandusky's could be discovered by the Diana Screen®? How many schools, youth serving organizations could protect innocent children from becoming victims? How many organizations can save themselves from ruin? I have spoken with victims now in their 50's and they never fully recover from their youth being ripped from them for someone else's self gratification."
To understand how to include the Diana Screen® as part of your overall background screening program call Don Dymer at SingleSource. It is a five minute call that can save your organization and save a child from a lifetime of horror.
SingleSource Services is located in Jacksonville Beach, Florida.The company provides background screening to over 2,500 business across a wide variety of industries and non-profit organizations. SingleSource was founded in 1995 and believes that backgrounds are like fingerprints and prides itself on its long term customer relationships and a strong commitment to fulfill its corporate civic duties.
Notes: 1.Snyder, Howard, N. (2000, July). Sexual assault of young children as reported to law enforcement: victim, incident, and offender characteristics. Retrieved from http://bjs.ojp.usdoj.gov/content/pub/pdf/saycrle.pdf 2. Nora Harlow, Child Molestation Research & Prevention Institute 3. The Abel & Harlow Child Molestation Prevention Study