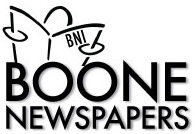 OpenDNS Enterprise gives us exactly what we need
San Francisco, CA (PRWEB) June 13, 2012
OpenDNS, the world's largest and fastest-growing provider of Internet security and DNS services that deliver a safer, faster and more intelligent Internet experience to everyone, today announced Boone Newspapers is using OpenDNS Enterprise, the favorite solution of retail, hospitality and other large organizations with distributed networks. Boone Newspapers, which provides newspapers and shopping guides for more than 30 communities across eight states, is using OpenDNS Enterprise for easy-to-deploy and manage Web filtering and malware protection.
Boone Newspapers operates 27 sites that are spread across eight states. The organization was searching for a solution that would help enforce its acceptable use policy for Internet content while also preventing the infection and spread of malware and botnets on its network. Because it would be a costly and labor-intensive task to deploy hardware or software to 27 disparate locations, the Boone Newspaper IT team was searching for a cloud-based solution that could easily be deployed and managed remotely.
The Boone Newspapers IT team selected OpenDNS Enterprise because the cloud-based security solution ensures that they can easily deploy and manage comprehensive Web filtering and leading-edge malware protection for all 27 of the organization's locations with just a few clicks. Jeff Coleman, IT specialist for Boone Newspapers, explained, "OpenDNS Enterprise is completely cloud-based, so we didn't have to haul appliances out to each of our locations or worry about the software upgrade cycle. It also offers the lowest total cost of ownership."
In order to manage Web filtering preferences for each of the remote locations, the Boone Newspapers IT team simply logs into the OpenDNS Enterprise Dashboard from any Internet-connected device, regardless of whether they're working on-site or remotely. The team can customize filtering preferences through the easy-to-use, category-based filtering or the always-allow whitelist or never-allow blacklist options. Plus, settings can be copied over to create or update networks in just minutes, so the team's time is freed up to work on proactive IT projects.
Boone Newspapers also selected OpenDNS Enterprise to begin a proactive and preventative approach to fighting malware. OpenDNS Enterprise prevents malware in two ways: First, by preventing users from accessing malicious sites online and second, by disabling communication between an infected device and its online host, thus preventing further infection and mitigating data leaks.
"Before we deployed OpenDNS Enterprise, our approach to malware protection was highly reactive. When we encountered a particularly nasty bit of malware on one of our workstations we knew we needed a proactive solution. OpenDNS Enterprise prevents our users from reaching malware in the first place, so we're no longer spending our time cleaning up infections," said Coleman.
Like so many OpenDNS Enterprise customers, the Boone Newspapers team was familiar with OpenDNS because they had experience with Premium DNS, the free, fast and reliable DNS service offered by the company. Coleman concluded: "We received great service using Premium DNS so we knew we could count on OpenDNS. OpenDNS Enterprise gives us exactly what we need: Easy to deploy and manage Web filtering and malware protection for the lowest possible TCO. We couldn't ask for more."
About OpenDNS
OpenDNS is the world's leading provider of Internet security and DNS services, enabling the world to connect to the Internet with confidence on any device, anywhere, any time. OpenDNS provides millions of businesses, schools and households with a safer, faster and more intelligent Internet experience by protecting them from malicious Web threats and providing them control over how users navigate the Internet, while dramatically increasing the network's overall performance and reliability. For more information about OpenDNS, please visit: http://www.opendns.com.
About Boone Newspapers
Boone Newspapers, Inc. [BNI] owns and/or manages newspapers and free shopping guides in 30 communities in Alabama, Georgia, Michigan, Minnesota, Mississippi, Virginia, North Carolina and Ohio. Quality products relate to news and editorial content, advertising, composition, printing and distribution. Our aim, when our product is compared to another's in a comparable market, is to be judged superior. The communities we serve deserve no less, doing so is vital to the future of that community and our company. For more information on Boone Newspapers visit http://www.boonenewspapers.com/.