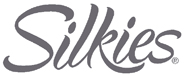 The number one reason for selecting Bongo was ease of implementation combined with costs
Trevose , PA (PRWEB) June 14, 2012
After receiving many inquiries from consumers located throughout the world, Silkies.com decided to utilize Bongo's services, which extend product availability to over 220 countries.
"The number one reason for selecting Bongo was ease of implementation combined with costs," says Sue Dudek of Sculptz, Inc. They are now able to continue cultivating their large domestic consumer database, while at the same time developing into the untapped international marketplace.
Sculptz, Inc. has produced over 1 billion pair of legwear to date and is one of the few remaining companies with manufacturing operations in the U.S.A. They produce superior garments with consistent fit time after time. Companies that remain focused on product quality and customer service typically do well in the long run. Sculptz, Inc. is a prime example of that. Their brands include world-famous Silkies® Hosiery, premium Sculptz® Shapewear and Legwear, and high performing Silkies Enriche™ anti-aging skincare products.
Bongo specializes in international eCommerce. The Checkout solution selected by Silkies.com creates a seamless localized checkout for the international consumer. The integration causes no change to current operational processes, while increasing site profitability without any risk of fraud. The benefit of these types of partnerships is the industry knowledge offered. Bongo removes a hefty workload from retailers who are interested in expanding their business overseas. For more information about Bongo's services, please visit BongoUS.com. To learn more about Silkies products, please visit Silkies.com.
About Sculptz, Inc.
Sculptz, Inc. was founded in 1974 and is the largest direct marketer of pantyhose with over 1.5 million satisfied customers worldwide. We are one of the few remaining companies with manufacturing operations in the U.S.A. Our factories utilize innovative techniques to produce a superior garment with consistent fit time after time. Sculptz® is known for style-right choices and fashion solutions that fit women comfortably. We work hard to deliver our products at an exceptional value and our customer's satisfaction is our #1 priority. All of our products are carefully reviewed to be certain they meet our high standards and the high standards of our customers.
With style, beauty and wellness solutions, our products help women look good and feel confident. We provide personalized service with the goal of building long-term customer relationships. For more information, please visit Silkies.com