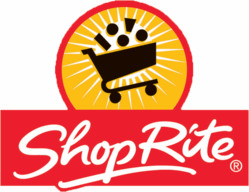 ShopRite has introduced a brand new way to save – FREE prenatal vitamins.
Keasbey, NJ (PRWEB) June 13, 2012
To continue to meet the needs of the growing families it serves, ShopRite has introduced a brand new way to save – free prenatal vitamins. ShopRite is committed to the health and wellness of its customers and knows that vitamins are an essential part of preparing for a healthy baby.
ShopRite customers can receive their free 30 day supply of Prenatal Plus or Prenatal Plus FE vitamins with a valid prescription. But that's not the only way ShopRite helps families stay healthy. ShopRite also offers Free 30 days supplies of select generic diabetes drugs and Free 14 day supplies of select generic antibiotics. Other generic prescriptions start as low as $3.99 for a 30 day supply.
There are no membership fees or insurance required to benefit from these savings. ShopRite customers can also take advantage of their pharmacy's staff of knowledgeable pharmacists, who are readily available to answer any questions. Select ShopRite stores also feature in-store dietitians, who can help expecting mothers plan a healthy diet when eating for two. ShopRite's retail dietitians offer their services to all customers free of charge.
For more information on ShopRite's health and wellness programs, please visit http://www.ShopRite.com or call 1-800-SHOPRITE.
About ShopRite
ShopRite is the registered trademark of Wakefern Food Corp., a retailer-owned cooperative, based in Keasbey, NJ and the largest supermarket cooperative in the United States. With more than 230 ShopRite supermarkets located throughout New Jersey, New York, Pennsylvania, Connecticut, Delaware and Maryland, ShopRite serves more than five million customers each week. A long-time supporter of key community efforts, ShopRite is dedicated to fighting hunger in the communities it serves. Through its ShopRite Partners In Caring program, ShopRite has donated more than $27 million to 1,700 worthy charities and food banks since the program began in 1999. As a title sponsor of the LPGA's ShopRite Classic, ShopRite has raised more than $24 million for local schools, hospitals and community groups. For more information, please visit http://www.ShopRite.com.