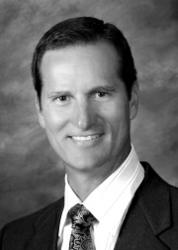 Each of these new directors brings a unique and highly relevant expertise that will be instrumental in the development of our company."
Los Angeles, California (PRWEB) June 13, 2012
Ciralight Global, Inc. (OTCBB:CGHA.OB) the manufacturer of the Ciralight SunTracker, a sustainable lighting solution that provides cost-free natural illumination for commercial and industrial properties, is very proud to announce the appointment of Terry Adams as Chairman of the Board and the recent appointments of music legend Smokey Robinson, Mr. Larry Eisenberg and Mr. Richard Katz to the Board of Directors while citing robust demand for its products.
Mr. Terry Adams currently serves as Director and Executive Vice President of SA Recycling, one of the largest recycling businesses in the United States. SA Recycling operates over 50 facilities. Mr. Adam's current responsibilities at SA Recycling have him focused on strategic planning and acquisitions. Additionally, he serves on the board of directors of Toxco, a lithium battery recycling company, as well as the boards of several not-for-profit organizations. Mr. Adams brings proven management and strategic expertise in the renewable/recycling industry and will provide the company with strong leadership as we execute our growth plan.
Smokey Robinson has had a fifty year career in music and was once dubbed "America's greatest living poet" by Bob Dylan. Mr. Robinson has recorded over 4,000 songs and served as the Vice President of Motown Records until the company's sale. Smokey is an ardent supporter of clean renewable technologies and protecting the environment. Mr. Robinson is an active supporter and promoter of Ciralight's natural illumination technology and generates a tremendous amount of interest for the company and our customers. This was most recently demonstrated at LightFair 2012 Convention in Las Vegas, where Smokey signed autographs and participated in several televised Q&A sessions with media outlets.
Mr. Richard Katz is a former California State Assemblyman and public policy expert. Mr. Katz was first elected to the California Assembly in 1980 where he served as a party leader and Chairman of the Transportation Committee. Mr. Katz served 16 years in the state assembly. Mr. Katz currently operates a successful government relations firm and serves as the Chairman of Los Angeles Metropolitan Transit Authority (MTA). Richard will advise Ciralight on matters of public policy, provide advocacy on renewable energy initiatives and guide the company's interaction with local, state and federal government agencies.
Mr. Larry Eisenberg is the former Executive Director of Facilities Planning and Development for the Los Angeles County Community College District. Among many other accomplishments, Mr. Eisenberg managed the District's $6 billion dollar sustainable building program and renewable energy initiative, ultimately winning many awards and accolades. Larry is an expert in sustainable construction solutions and technologies, having authored numerous articles and papers and regularly speaks on the subject of creating sustainable buildings. Mr. Eisenberg will provide critical expertise and relationships to the board as well as assist Ciralight in creating public awareness about the benefits of our products which illuminate buildings and schools using natural, cost-free light.
Ciralight CEO Jeff Brain stated, "Ciralight is preparing for growth, both through our existing sales channels, and also through our new private label with Firestone Building Products. The result is a necessary expansion of the board of directors to include highly talented and respected leaders ideally suited to manage the company through our growth. Each of these new directors brings a unique and highly relevant expertise that will be instrumental in the development of our company."
Ciralight invites interested parties to read the detailed biographies of these exciting new board members on our website, http://www.ciralight.com and on our Facebook page. The new board members join Board members Jeff Brain and Fred Feck, who have served on the Board since the company's inception.
About Ciralight
Ciralight manufactures the patented SunTracker™ a lighting solution that enables commercial and industrial buildings to utilize sunlight to illuminate indoor spaces using natural cost-free light. The SunTracker™ unit utilizes a solar powered GPS controller and mirrors to track the sun and direct abundant, even, natural light indoors. The result is a self contained, completely sustainable lighting solution that can offer up to 10.5 hours of free indoor light. Using Sun-tracking technology allows our SunTrackers to illuminate buildings longer and more effectively than traditional skylights. Furthermore, the natural diffused light is high quality, more conducive to retail, educational, and industrial purposes. Studies show that people, sales and productivity thrive in spaces that use natural illumination. SunTrackers™ provide the equivalent illumination of a 1,000 watt metal halide light fixture, but healthier and without the ongoing cost. SunTrackersTM are entirely solar powered so they do not require any electricity or electrical hookup. SunTrackers™ are designed with heat traps so they prevent the heat gain associated with traditional lights and skylights. Ciralight SunTrackers™ are used by LG, Staples, Office Depot, IKEA, Google, Whole Foods, Walgreens, Johnson and Johnson, Caterpillar, Emerson, Frito Lay, Boeing, Eaton, and others.
Forward-Looking Statements
Any statements contained in this press release that refer to future events or other non-historical matters are forward-looking statements. Ciralight Global, Inc. disclaims any intent or obligation to update any forward-looking statements. These forward-looking statements are based on the reasonable expectations of Ciralight Global, Inc. as of the date of this press release and are subject to risks and uncertainties that could cause actual results to differ materially from current expectations. The information discussed in this release is subject to various risks and uncertainties, results of operations or financial condition, national and international government regulations and the risks associated with doing business across borders and territories, and such other risks and uncertainties as detailed from time to time in Ciralight Global, Inc.'s public filings with the U.S. Securities and Exchange Commission.