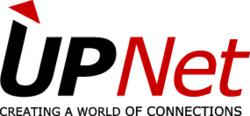 Minneapolis, Minnesota (PRWEB) June 13, 2012
UpNet Technologies, Inc. announces the release of their white paper "A New Model for the Integration of Disparate Systems". Based on over 20 years of integration and technology adoption analysis and experience, the leadership of UpNet explores how their patented breakthrough iEDeX technology can eliminate the primary costs and challenges associated with the integration of disparate systems inside and outside the enterprise firewall.
According to Jennifer Amys, UpNet CEO, "The incredible costs associated with the time and resources of building and maintaining one-to-one bridges between different systems has put enterprises at a strategic disadvantage." UpNet's proposed approach is a many-to-many event-based connection among and between sources of data. This model allows for dramatic flexibility, cost reductions, and faster time to connection.
As revealed in the whitepaper, UpNet's patented technology provides enterprises a viable solution that can cost-effectively function as EDI translation software, an integration hub, a virtual brokerage cloud, and a collaboration platform. The UpNet integration ecosystem is used by both internal applications as well as external business to business integrations. The technology allows leadership to meet business objectives of all the departments involved regardless of the number of disparate systems.
The entire white paper is available at: http://www.upnettec.com/resource-center/white-papers
UpNet Technologies, Inc. is a leader in enabling businesses to effectively utilize technology. Founded in 1996, UpNet is a Minneapolis, MN-based integration and data transformation service provider delivering innovative B2B collaboration, next generation EDI technology and comprehensive supply/demand chain solutions. UpNet's cost predictable SaaS solutions increase technical capability and flexibility, providing the ability to better manage risk. Businesses large and small take have taken advantage of their iEDeX platform to effectively utilize technology to reduce internal costs, drive efficiency throughout their supply chain and effectively collaborate with trading partners. For more information, call (866) 785-9130 or visit http://www.upnettec.com.