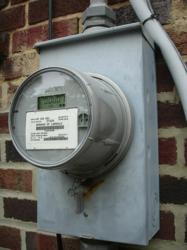 "Businesses will realize an immediate net reduction in cash outlay as there is no investment required."-- Ed Hebert
(PRWEB) June 14, 2012
Edward Hebert, a representative of the company explains, "Regardless of the state of the economy, business owners want to reduce their electricity costs if they can do so with no risk, no capital outlay, and a guarantee on those savings. To realize this today, a business simply needs to get a free analysis by submitting 6 recent electric bills - 3 summer bills and 3 winter bills."
The first and best of the three energy savings tips for businesses is to inquire about this free analysis by calling (650) 241-8594. Freedomfflow LLC is marketing a device which is installed with no cost to the customer. So with no capital outlay, a business can have this device installed for a monthly rental fee which is guaranteed to be less than the net electrical savings. This provides a net savings immediately for a business, effectively lowering the monthly cash expenditure for that business.
The latest jobs forecast, one of many recent economic indicators that points to a dramatic downturn in the U.S. economy, is more evidence of the immense challenges facing business owners and business executives. Mr. Wolff, CEO of Freedomfflow LLC, says, "Businesses are not hiring because they are living in the midst of a shrinking dollar, lower demand for their goods and services, increasing costs, and great uncertainty about government regulation and tax policy that is stacked against them. Unfortunately, the worst is yet to come, and inflation will be a major factor sooner than later. Eliminating debt, and lowering operating costs are essential now more than anytime before. Reducing energy costs is a very prudent step to take now".
The second of the three energy savings tips is to explore alternative suppliers. Many states, including New York, Texas, California, Pennsylvania, Georgia, Massachusetts, and several more, have already started their deregulation efforts. Congress has mandated all states be deregulated by the end of 2015. In California, for example, residents and businesses can switch suppliers of natural gas and realize savings of 25% and higher off their monthly natural gas expenses. Freedomfflow LLC can direct inquiries to a web site to check by zip code to see what the rates are in that area. Call (650) 241-8594 to speak to a representative.
This tip on how to reduce energy costs also has no capital outlay. It costs nothing to change suppliers, and in many cases, rates can be locked in for years to protect against inflation.
The third of three energy savings tips is to figure out the 'power factor'. The lower the power factor for a business, the more it will cost the energy company to deliver electrical energy. It effectively is a measure of efficiency. Devices like the one described in tip number 1 increase the power factor, and therefore can lower the cost of electricity for a business. The free energy consumption analysis provided through Freedomfflow LLC will assist in determining the power factor for a business.
Mr. Wolff explains, "Saving money immediately without having to invest capital is what is referred to as low hanging fruit. Business owners we've talked with are facing some very difficult decisions, and they are pleased with how easy the decision is for them to improve their bottom line with these energy savings solutions. Testimonials are available."