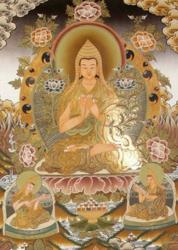 (PRWEB) June 14, 2012
Explore Tibet, a Lhasa-based travel agency that focuses on responsible tourism, has put together a guide to help travelers organize their Tibet tour.
The Tibetan plateau is the highest in the world, with much of the area over 5000 meters. The landscape ranges from lush river valleys to high alpine meadows surrounded by rocky peaks to scrubby, barren high-altitude desert. For travelers with a limited time and budget, planning a tight itinerary is crucial. In addition, many places require special permits for foreigners that must be applied for ahead of time.
Tibet can be divided into four different geographic and cultural regions:

Central Tibet. Almost every traveler to Tibet visits Lhasa in the central Tibetan area called U-tsang. This area contains fertile river valleys that have been turned into agricultural land, where settled farmers primarily grow barley. Being the traditional seat of Tibetan political and religious power, there are also countless ancient ruins and historical sites to be explored; in particular the Yarlung River valley contains ruins from the very beginning of Tibetan history and burial mounds of the ancient kings. In the south along the Nepal border lay the Himalayas and Mt. Everest.
Northern Tibet, specifically the Changtang Nature Reserve is located on the highest and largest plateau in the world. Travel in this area is difficult, there are no major water sources, and the terrain can be impassibly muddy or rough. Despite the harsh environment, many protected endangered species make their home here, including snow leopards, argali sheep, brown bears and wild yaks.
Western Tibet, also called Ngari, is home to nomads and pilgrimage destination Holy Mount Kailash. This area is also source of 4 of Asia's major rivers, including the Ganges and the Brahmaputra. Visitors to this sparsely-populated region must travel over land, across 5000-meter plus mountain passes and by some of the highest, most beautiful lakes in the world. There is also an abundance of wildlife in the region.
Eastern Tibet and Kham. This area marks a dramatic change in the landscape, where the high plateau drops into China's Sichuan basin. The rivers dropping down off the Himalayan peaks have carved out deep and beautiful gorges. This area is home to the Khampa, a Tibetan cultural group with their own language, clothing, architecture and lifestyle.
Explore Tibet is a Tibetan-run Tibet travel agency focused on responsible tourism and sustainable practice.