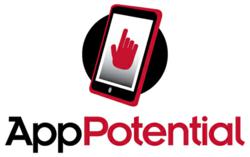 Most people admit that too many of the meetings they attend are ineffective and often a waste of time.
Lebanon, CT (PRWEB) June 18, 2012
Meeting+ is a powerful tool that manages and improves the entire meeting lifecycle from research and planning through execution and follow-up. Meeting+ has intuitive capabilities to capture, analyze, organize, track, and share information making meetings more informed, consistent and effective.
Phill Giancarlo, AppPotential's Chief Executive Officer points out "Most people admit that too many of the meetings they attend are ineffective and often a waste of time." They lack the tools to plan, execute and follow up on meetings in real time so they can't make this a simple, consistent and repeatable process. What process there is usually is a hybrid of paper, scattered e-mails, and hard to find documents. As a result things fall through the cracks, meetings are inconsistent and progress is unpredictable. Ultimately, people become frustrated and are increasingly unwilling to participate. Meeting+ can turn the tide by providing capabilities for effective meeting planning and execution. Mr. Giancarlo adds, "We're very excited to be releasing the latest version of Meeting+ to help businesses and individuals end ineffective meetings."
Meeting+ is a powerful tool that enables users to plan and execute effective meetings by capturing, organizing, analyzing and sharing the information required for successful meetings. Meeting+ puts all the information needed for successful meetings at your fingertips. Meeting+ improves effectiveness with its extensive capabilities which include: Creating useful agendas, managing meeting participants, capturing and tracking action items, creating links to documents and information, efficient note taking, recording audio notes, capturing photos and videos on camera equipped devices, creating templates to quickly setup recurring or complex meetings, providing report to analyze meetings.
Meeting+ is available on the App Store.
AppPotential was founded on the premise that people can significantly improve their productivity and effectiveness with easy to use, unobtrusive technology. We believe iPad technology, with it's intuitive OS, instant on capability coupled with a large and brilliant touch display enables people have productivity at their fingertips wherever they are.
AppPotential is a limited liability company. Learn more at http://AppPotential.com
Inquiries and interview requests should be directed to Phill Giancarlo at phill(dot)giancarlo(at)AppPotential(dot)com.