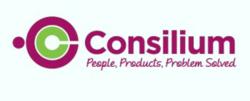 TotalMobile™ is the best solution on the market
(PRWEB UK) 25 June 2012
On 7th June, Fife Council rolled out Consilium's Mobile Working solution to operatives within Building Services. The TotalMobile™ solution will allow the Council to improve their service delivery and reduce costs by replacing paperwork and manual administration with a more efficient system.
The system allows users to obtain their work schedule, access and update information like instruction manuals and case histories and complete and submit forms. Having all this functionality available on a handheld device cuts travel time, reduces administration and lets operatives complete jobs on the first visit. Fife Council will soon achieve some of the benefits experienced by other Local Authorities using TotalMobile™ such as 66% improvement in productivity and £1.5m annual efficiency savings.
Allan Barclay, Service Manager for Building Services at Fife, said "We have invested a lot of research and work into getting this project right. We chose TotalMobile™ through a tendering process as it was the best solution on the market. We are very comfortable working with Consilium and they have given us confidence that we will achieve the same benefits as other councils using their system. We are excited about where this new technology can take us in the future and delighted to be able to give our staff the tools they need to improve services for our constituents"
The solution has been deployed onto to Motorola ES400 handheld devices for 18 electricians initially, and should be in full use by all 350 maintenance operatives by October. TotalMobile™ will be used in conjunction with Xmbrace Opti-time to allow for the best possible scheduling of the team.
Notes to Editor
1. Consilium have provided solutions that revolutionise efficiency for Local Government and Housing Associations for over 25 years. Their latest solution, TotalMobile™ is the most advanced Mobile Working system on the market, working natively across all major platforms. More information about the company and solutions they provide can be found at http://www.ctechs.co.uk
2. Fife Council provide services to the people of Fife, Scotland. Fife is Scotland's third largest local authority area by population. It has a resident population of just under 360,000, visit http://www.fifedirect.org.uk for more information.
3. For More information on this story or on Consilium Technologies, please get in touch with Communications Executive, Simon McIntyre.
Email: Simon.mcintyre (at) ctechs.co.uk
Tel: 02890 330111
Tweet: @consiliumtechs