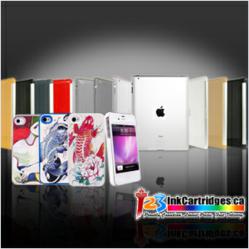 Montreal, Quebec (PRWEB) June 13, 2012
123inkcartridges.ca is a Canadian based company which offers a wide variety of computer products to customers. The company offers reasonable prices on their products and is pleased to announce the addition of the Apple iPad 2 keyboard to their growing line of products.
The online supplier of ink and other printer and computer supplies is continuing to expand its available products. Supplies are easily ordered from their online store and shipped to various locations in both the United States and Canada. They have been regularly expanding product lines and just announced that the Apple iPad 2 keyboard will be the latest addition.
The company fulfills its obligations from facilities that it operates out of Montreal. One of the most important features of the company is its dedication to meeting the needs of its customers. Their qualified staff is well trained so that they can ensure each customer has a pleasant experience while shopping online at 123inkcartridges.ca. The company is dedicated to making sure that customers can find high quality products such as the Apple iPad 2 keyboard at prices which are affordable. Ensuring that customers can find what they are looking for is the reason for the company's recent product expansions. Company officials are attempting to meet the need of Apple users by making these products available.
Customers have 24/7 access to the online store at http://www.123inkcartridges.ca where they can peruse through the many lines of products available. The online store has a wide variety of recently added Apple products. The site also has friendly support staff who are available on the site 24/7 to make sure that customers can find the products they are looking for.
About 123inkcartridges.ca
123inkcartridges.ca is the place to go when you need to find different kinds of accessories and necessities for electronic gadgets. The company originally started as a provider of ink and toner for printers. They are still the number one online source for these products. Facilities have huge inventories to fulfill customer orders expediently. Once an online order is completed one of their facilities will ship it to any location in the US or Canada. Recently the company began to expand to include a wide variety of electronic necessities for those who use computers and other types of technology. Their commitment is to provide customers with quality products that are offered at affordable prices.