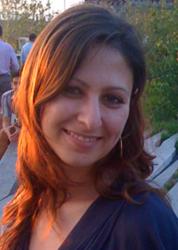 "I am very excited to have the opportunity to speak at such a prestigious event and share my passion for wellness and travel," said Linden Schaffer.
New York, NY (PRWEB) June 14, 2012
Pravassa Founder and President, Linden Schaffer, will be speaking at the first annual Wellbeing and Medical Travel Conference held in Scottsdale, Arizona this June 20-21, 2012. Linden was chosen to speak based on her expertise in the wellness travel arena through her experience in starting a successful company that books wellness travel vacations.
"I am very excited to have the opportunity to speak at such a prestigious event and share my passion for wellness and travel," said Linden. "I am going to speak to various trends in the industry that I've uncovered, both in my own business and through market research I've conducted throughout the year. I also look forward to networking with other professionals in the wellness and medical travel industry."
The conference is a groundbreaking event merging the health, wellness and medical industries with travel sellers around the globe. Not only will attendees be able to take an in-depth look at medical and wellness tourism opportunities, but they will learn to set a direction for the future of this specialty market. The event is being co-sponsored by Well-Being Travel (the go-to resource for medical and wellness travel) and Travel Market Report (an online travel trade publication that represents the voice of travel sellers worldwide).
For more information on Linden Schaffer speaking at the conference go to http://www.well-beingtravelconference.com/ and click on Speakers. For more information about Pravassa and Linden go to http://www.pravassa.com/
ABOUT LINDEN SCHAFFER
Early on in her career Linden realized that in order for her to function at full capacity, she needed to find ways to relax and retreat even if it was only for a couple of hours. An avid yogi for the past 15 years and Pilates devotee for five, Linden turned to both wellness techniques as a way to balance out a stressful career in the fashion industry. On the road she started to seek out yoga studios, spas and saunas; anything that would help with jet lag and offer her a place to get centered. Concluding her 15-year career after successfully launching a multimillion-dollar footwear business for Diane von Furstenberg, Linden fused her personal interests with her business savvy and launched Pravassa In 2009. In fact, the first unofficial Pravassa retreat was her wedding. Sixty guests gathered at an Estancia outside of Buenos Aires, Argentina for a weekend of local, organic food, yoga and Thai massage.
Linden's goal is to help all Pravassa travelers learn life changing wellness techniques while in spectacular settings, enabling them to take home the tools to incorporate these changes into their everyday life. As a 2011 winner of the British Airways Face of Opportunity Contest, Linden continues to spread the message of wellness through healthy travel around the globe as well as writing articles for MindBodyGreen and Well+GoodNYC.
ABOUT PRAVASSA
Pravassa, a wellness company based in New York City, brings people together who are looking to rejuvenate, restore and restart their way of life. Offering wellness advice, fitness and spa reviews and travel opportunities around the world, Pravassa provides the opportunity to shift perspective, expand the mind and be open to new experiences, which have positive, life-changing effects. For more information on travel opportunities with Pravassa, please visit http://pravassa.com.