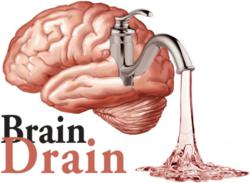 Atlanta, GA (PRWEB) June 14, 2012
With summer vacation looming, students dream of lazy afternoons free from the demands of school. While Americans tend to idealize summer vacation as a time for relaxation, trips to the beach, and afternoons by the pool, the drawbacks of summer vacation often go unnoticed.
During the long weeks of summer vacation, students of all stripes lose much of what they learned in school the previous year:
--On average, students lose nearly 3 months of grade level equivalency in math each summer.
--Each year, teachers have to spend 4-6 weeks reteaching material that students have forgotten over the summer.
A report from the RAND Corporation shows that average summer learning loss in math and reading is one month of grade level equivalency each year. Moreover, this loss is cumulative, meaning that by middle school, students are often half a year behind where they should be.
This news shouldn't come as a great surprise. After all, we would expect an athlete or a musician's skills to rust if they took a two month break from practicing. Academic skills are no different from any other skills – if we don't use them, they go away. All young people experience summer learning loss when they do not engage in educational activities over the extended vacation. As Jeff Smink of the National Summer Learning Association wrote in a New York Times editorial,
"We cannot afford to spend nearly 10 months of every year devoting enormous amounts of intellect, energy, and money to promoting student learning and achievement, and then walk away from that investment every summer." But the good news is that we don't have to: According to the RAND report, good summer programs with individualized instruction, parental involvement, and small classes can prevent summer learning loss.
This simple concept drives some families to seek their own solutions, sometimes even creating their own summer programs. For the Lucero family, school never ends. During the summer, Mr. Lucero uses the next year's text to teach math to his sons and Mrs. Lucero creates reading assignments and demands book reports. "It can be a hassle sometimes, but during school, it pays off on tests and everything," said 14-year-old Vidal Lucero.
For most families, the Luceros' solution isn't feasible. Most working parents don't get to take a two month vacation over the summer, and many other parents simply don't feel comfortable stepping into the role of teacher. For these families, summer brain drain is a very real problem – but there are things you can do to combat it:

Pre-summer conference: Before the end of the school year, schedule a conference with your child's teacher or engage in an email discussion. Ask what your child's weakest areas are and what he needs to do to get ahead for the following school year. Your child's teacher can likely offer unique and useful insights into your child's academic skill set.
Love your library: Help your child get a library card, find out if there are any local book clubs for your child's age range, and sit down with your child to create reading goals for the summer. Ray Bradbury, the recently deceased science fiction author, claimed to have been educated entirely by his public library! Studies have shown that reading just five extra books over the summer can help prevent losses in reading skills.
Start family D.E.A.R. time: D.E.A.R. stands for "Drop Everything and Read". The organization holds an annual "D.E.A.R. Day", but many schools hold D.E.A.R. time (also known as "silent reading time") on a daily or weekly basis. Create a time every day for everyone in your family to "drop everything and read". For suggested titles, check out the D.E.A.R. website.
Get creative: Some parents puree veggies to sneak into their children's food – you can do the same with learning. Look online or in your local paper for fun educational activities or do some at home. This article has some excellent ideas for making learning fun over the summer.
If the "on the fly" method of preventing learning loss doesn't appeal, consider taking RAND Corporation's advice and finding a quality summer program to enroll in. Such programs not only help to combat learning loss, but also offer students much needed structure during the summer. C2 Education offers an annual series of summer programs for students in grades 4 and up, including Book Club, Writing Club, SAT Boot Camp, and subject tutoring for all ages. Each of these programs features small class sizes, individualized attention, and a safe and friendly learning environment to help students get ahead and stay ahead in the new school year.
Whatever method you choose – whether you create reading assignments for your kids, enroll them in a formal summer program, or simply become frequent public library patrons – we here at C2 Education wish you and yours a safe and smart summer!