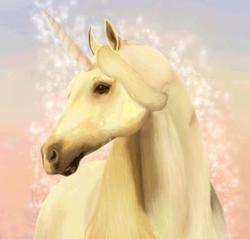 . . .the company has officially added Hare-Brained Schemes to its business growth strategy after seeing the delight customers had. . .
Nashville, TN (PRWEB) June 15, 2012
Cliff Batson thumbs through email after email from customers as a direct result from what the company calls its "Hare-Brained Schemes." Examples: "I can't thank you enough." "Because of your company, I've had the best experience of my life with my 9-year-old daughter. . ." "I hadn't thought about that Christmas Eve for decades - what a gift!!"
Batson, COO of PERRLA, admits the company has officially added HBSs (Hare-Brained Schemes) to its business growth strategy after seeing the delight customers had participating in "silly things we were doing just to blow off steam." Blowing off steam, silliness, HBSs, call them what you want, they've paid dividends in the form of increased sales from referrals and heightened customer loyalty.
The company creates software for college students to help them properly format their research papers (APA formatting software). As you might expect, their employees are computer geeks, not marketers. So when it came time to stop coding and start marketing, Batson took an unexpected turn. "There is a lot of humor going on behind-the-scenes here. A marketing consultant suggested that we should do more to reveal our company's fun-loving personality."
Their first HBS was a contest held last December. "We thought it might be fun to hear our customers' favorite Christmas stories, so, we asked them to share them with us. We offered prizes for the best stories and promised we'd share the winning story and some of our favorites with everybody." The company was overwhelmed with more than 1,400 stories. Batson, "We were stunned. We expected to receive funny stories – and we did get a few of those – but we were overwhelmed with the stories of people sacrificing for others, spending time with a loved one who has since passed away, and troops returning home for Christmas unexpectedly. We literally spent a week reading stories and not much else; they were so moving. There were tears around here every day. Our customers gave us the best Christmas any of us ever had." Not to mention creating tremendous good will. You can read the top Christmas stories shared by customers here.
Their next Hare-Brained Scheme? A magical Unicorn of serenity. She offers PERRLA's customers a song to reduce the stress of writing research papers and she also answers their random questions on the company's website. A name-the-unicorn contest resulted in her being named Serena J. Sparkles. You can visit with Serena here.
Their latest HBS? "We wrote and recorded a rap song ("Paper Hatin'") that expresses how frustrating writing a paper can be and we asked customers to send us lip-synched videos of the song. We thought it sounded like fun and hoped our customers would agree." Their customers apparently did, peppering the company with several hours of video. Adds Batson, "This has been the most fun project we've had as a company." Watch the final video here.
Hare-Brained Schemes must be working... In a no-growth, slow-growth economy, the company's sales are growing. "Our original goal was just to have some fun and blow off steam. What we've learned is that we can still be taken seriously as a company while showing our playful side. Giving our customers a reason to smile means they are more likely to tell a friend about us."
What's their next HBS? Batson says, "Serena mentioned that she's always wanted to see Paris. We're thinking about letting our customers borrow her for a photo session – if they promise to return her and send us a nice photograph." Hmmm, a magical Unicorn of serenity road trip?! Sounds like fun. Stay tuned.