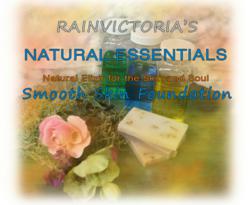 Maintraditions is offering 10% off on thier natural essentials this June. Use the coupon code 'june' to receive your discount.
Long Island, NY (PRWEB) June 13, 2012
Maintraditions is offering 10% off on their natural essentials this June. Use the coupon code 'june' to receive a discount. There are many cheap, synthetic copies of Maintraditions essential oils, but they are not nearly as effective in soothing dry heels and smoothing feet. Obviously for the best results one should purchase the highest quality oils one can find. Maintraditions Natural Essentials are organically grown, wild crafted essential oils which have been tested for purity and are pesticide free.
Maintraditions purveys an exclusive line of natural products that provide an eco-friendly alternative to personal beauty and well-being. They have dedicated years of testing and development to their products. Maintraditions' all-natural products have been developed to provide a natural, alternative solution to products that may be harmful to the environment.
Fragrance Oils
There are famous and much beloved scents that can only be found in a fragrance oil. Some fragrances simply cannot be duplicated by essential oils. Fragrance oils fall into the FDA's jurisdiction and their "trade secret" law. Meaning the manufacturer of a fragrance oil does not have to disclose the ingredients used in making their fragrances. Basically you may never know what is really in a fragrance oil, however the FDA does have guidelines in place to ensure the general safety of the product. However one could argue that these guidelines may be questionable due to the fact there are many items that are approved by the FDA which are debatable as pertains to safety from argument over Sodium Laurel Sulfate all the way down to artificial sweeteners! The ingredients used in fragrance oils may range from debatable to outright outrageous as far as safety is concerned.
There are people that are particularly sensitive to fragrance oils and even sometimes just plain allergic to them. However, in fairness one has to keep in mind that over a hundred different ingredients could be used to create just one fragrance! The truth is that if a product is carefully made and the fragrance oils are carefully measured and added in the recommended amounts, the amount of fragrance actually used is generally unlikely to cause a reaction. Now that does not mean there aren't people out there that are genuinely that sensitive, however these reactions happen very rarely.
Essential Oils
In general, essential oils tend to put more of a dent in your wallet when compared with fragrance oils. There are in fact different grades of essential oils, and as with all the things, the better ones tend to be more expensive. If you find an essential oil that is significantly cheaper, it may not be as pure as you think and may not be any better than a fragrance oil.
Even if an essential oil is natural, it doesn't not mean that the means from which it was extracted was. There are several methods for extracting essentials oils, and some choose using chemical solvents in the process for certain essential oils. Many people may not be aware of this, yet they should be.
As far as being environmentally friendly, many don't realize that majority of the essentials oils sold in the US, or the materials to make them, come from overseas. Now bear in mind that where ever one buys our essential oils from, more than likely bought it from a larger supplier or wholesale distributor. The product may in fact change hands many times so it's not always possible to know the source.
Essential oils undeniably have been found to carry positive properties from the plant materials they were extracted from. Wisely chosen quality essential oils can greatly increase the desired effects in a topical application such as creams or lotions.
Maintraditions' products have been developed using:

Natural Ingredients
No Preservatives
No Animal Testing
Thier exclusive Natural Essentials beauty products consist of a proprietary blend of elements from nature, many including organic ingredients and cold-pressed essential oils.
Indulge in Maintraditions Natural Essentials beauty products that are derived from nature. These products are perfect for all skin types, including sensitive skin.
Think of MAINTRADITIONS as the MAIN source for a natural beauty solution that can be used by all skin types, including sensitive skin.
Talk to a specialist today about Maintraditions products 1.800.208.MAIN