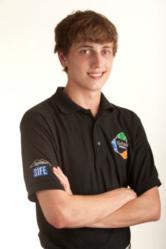 I believe this tour will be a catalyst that will spark change all over the country.
Kennesaw, GA (PRWEB) June 14, 2012
iSchool Initiative, a leading organization to bring mobile learning to world classrooms, will tour 22 cities in 17 states, including Washington D.C., on a Digital Learning Revolution (DLR) Tour to be held June 18 through August 2, 2012. The DLR Tour's theme is "Students Reforming Education," and iSchool Initiative's team of college students will present motivational workshops and professional technology-development services schools throughout the United States.
iSchool Initiative Founder and President Travis Allen who himself is a college student - expects the DLR Tour to be an entertaining and mobile means to educate teachers and school administrators of technology's potential role in the classroom.
"I believe this tour will be a catalyst that will spark change all over the country," says Allen. "iSchool Initiative aims to bring excitement to our audiences by showing both a brighter future and how education can be engaging while meeting core requirements. Ultimately, we hope to bring confidence about new technologies to teachers hungry to capitalize on a paradigm shift about the way new generations learn."
Travis also states that the summer bus tour will reach more than 7,000 educators across the country who can help bring benefits to the students of schools and universities that embrace state-of-the-art technologies.
"Rather than having a traditional conference setting, the iSchool Initiative team wanted to take our message to as many schools as possible," Allen adds. "We believe summer will be the best time for the DLR Tour because it is professional development season. In addition, my team of college students believes our message needs to be heard now, and that's why we are not hesitating. The time for change in education cannot wait."
iSchool Initiative Director of Business Development Jason Soni adds he is eager to start the DLR Tour: "We live in the digital information age, and it's time to re-invent the education system. We need to bring our classrooms up to date with the 21st century."
iSchool Initiative Director of Finance Nikola Kolev, expects the highlight of the DLR Tour will be the 33rd annual International Society for Technology in Education (ISTE) conference in San Diego, CA held June 24-27, 2011.Nikola says, "This is one of the largest education technology conferences in the world, and ISTE has sponsored iSchool Initiative to attend the conference. I'm glad to get the opportunity to bring a student perspective and present iSchool Initiative research at the event."
With sponsors such as IT-oLogy, Kennesaw State University, Mobicip, ISTE, GSMA, KSU SIFE, uFund Movement, and HA&W making the tour possible, organizers say it is already shaping up to be an annual event for iSchool Initiative.
iSchool Initiative is still accepting sponsorship applications and applications from schools that want to be a part of the DLR Tour. For more information, contact Travis Allen or visit http://ischoolinitiative.org/about/dlr-tour/sponsor-the-tour.html.
About iSchool Initiative:
iSchool Initiative was created in 2009 when founder Travis Allen developed a passion for mobile learning after a teacher restricted him from using his iPhone as an educational tool in the classroom. This student-led nonprofit organization aims to revolutionize the education system through technology and a grassroots movement. Its mission is to inspire and educate both students and teachers to become lifelong digital learners. It accomplishes this goal by exploring the technological needs of the classroom, providing comprehensive research on the use of technology in schools, and guiding educational institutions in the integration of innovative technology.