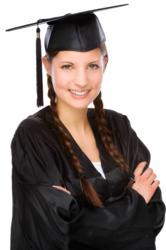 This proven formula allows students to select colleges based on personalized criteria which results in above average college success
Westport, MA (PRWEB) June 15, 2012
COACH2college Director says, "Although experts had predicted college acceptance rates to plateau with the class of 2012, it seems that college admissions this academic season will be even more competitive than before". As colleges across the nation begin to self-report their acceptance rates, we are finding that 2012 has been another year of stark competition at the most prestigious colleges. At the top of the list, Harvard University accepted only 5.9% of their applicants—in contrast to 6.2% last year. Trailing right behind them are Stanford, Yale, Columbia, and Princeton.
This trend is a signal to the class of 2013 to prepare for even more competition on a global scale next year. COACH2college can help Students prepare for this level of competition. They have implemented the latest iPad technologies to help college-bound students compete on a global scale. They offer several College Prep Camps with their mobile iPad classroom across Southeastern MA and RI. The College Prep Camps are designed specifically for students entering the twelfth grade this fall. These Camps give the student's organization tools, insider knowledge, and professional strategies needed to compete globally.
The College Selection Camp offers students the opportunity to narrow their college list in a professionally directed environment. With almost 4,000 colleges nationwide, there is a well-suited college out there for any student. "College Matching" is not just an over-used term, it is a method to help students select a college that will allow them to excel. The professionals at COACH2college help students narrow in on colleges that fit them academically, socially and financially. "This proven formula allows students to select colleges based on personalized criteria which results in above average college success," says, College Planning Director, Shelley Honeycutt.
The CommonApp Camp introduces students to the most widely used online college application. Over 490 colleges use this system to accept college admissions applications. Admissions Offices routinely discard applications that are missing supplemental forms. The online system has never been easy to navigate, complete, or understand! Make your senior year less stressful by becoming a pro at the CommonApp and accessing your essay topics early. Learn more about these Camps at http://www.COACH2college.com .
About COACH2college
COACH2college is a Southeastern Massachusetts based group that provides college planning, financial aid advisory, and educational debt management fee-based services. The group is locally owned and operated by industry professionals. They do not solicit clients for life insurance, annuities, or other investment products. They are strictly focused on proper college planning and college debt management.