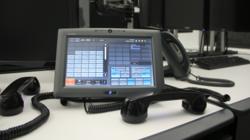 New York, NY (PRWEB) June 14, 2012
IP trading turrets allow users to leverage the power of Voice-over-IP (VoIP) systems to enjoy full trader system functionality with additional benefits such as global free seating and enhanced business continuity features. IP Trade Networks changed the landscape of trading technology with the development of the first turret that did not require the use of a legacy PBX voice technology. Their SIP-based turret systems integrate seamlessly into the IP PBX environment, including Cisco Unified Communications Manager.
BBH Solutions, Inc., a leading New York City provider of converged network and cloud computing solutions, along with IP Trade Networks and DAS USA, is pleased to announce their first International Trading Technology Seminar, on June 21, 2012 from 12:00 PM – 8:00 PM. The event will take place at the BBH Solutions / DAS USA Technology Showcase, located at 875 Avenue of the Americas, 10th Floor.
Seminar visitors will have an opportunity to meet with key executives from IP Trade, BBH Solutions, and DAS. Chief technologists will be conducting breakout / demo sessions on:

Making the Most of Turret Real Estate - Contact Management and Turret Layout
Flexible, Web-Based Access to Trading with Mobile Trader and Icom
Trader Video - Streamlining Content and Video Telephony
Attendant Consoles - Leveraging Your Investment
There will also be a special keynote address at 2:00 PM by His Excellency, Mr. Herman Portocarero, Consul General of Belgium in New York.
BBH Solutions partnered with IP Trade Networks in 2009, when the Belgium-based technology developer launched their trading turret system in the USA. BBH, with a specialization in Cisco Advanced Unified Communications, has become IP Trade's prominent North American partner, and has designed and deployed IP Trade solutions in local, national, and international environments. They have also integrated IP Trade's IP Touchphone into Cisco Unified Communications installations in multi-site environments. The IP Touchphone version offers touch screen console solutions for users that need to manipulate large amounts of calls in an attendant or service desk environment.
London- based DAS, a leading global manufacturer of trading desks, opened their Manhattan showroom and office facility in October 2011. BBH Solutions equipped the showroom with a mix of cloud-based and on-premise technology solutions, including Cisco Unified Communications, Crestron media controls, IP Trade Networks SIP-based trading turrets, and digital media displays.
The seminar will conclude with a networking and cocktail reception beginning at 5:00 PM, where guests can meet with other industry professionals and key executives and staff members from BBH, IP Trade, and DAS.
BBH Solutions has set up a special registration page for the event, which can be found at http://www.bbhinc.com/news/detail/turrets/. Registration will be open until 12:00 PM EDT on Wednesday June 20th. To receive information about future technology seminars hosted by BBH, there is a newsletter sign-up page at http://www.bbhinc.com/subscriptions/subscribe-to-our-mailing-lists/.
About DAS – DAS has earned a worldwide reputation for excellence in the design, manufacture and installation of specialized desks for trading and control rooms. Founded in 1985, they continue to meet the needs of the World's most demanding markets where they have supplied more than 500 Clients in 51 countries and in excess of 80,000 desks. After just 4 years from inception, DAS USA Inc has grown to be a recognized supply partner to several financial institutions in the Tri-State Area. For more information about DAS, go to http://www.dasbf.com.
About IP Trade Networks - IP Trade provides voice and unified communications solutions that address the most stringent demands of professional traders in the most complex environments. First to market with IP/SIP based Touch-Screen trading turrets that leverage the enterprise internet telephony infrastructure, IP Trade systems allow organizations to bring control of trading systems in-house resulting in reduced costs, greater flexibility and improved resilience to support the business critical trading community. Fully compatible with Cisco Unified Communications Manager and other VoIP systems, IP Trade products are certified to the highest level by the major unified communications manufacturers in the market. Headquartered in Liege Belgium with offices in New York, London, Singapore, Hong Kong and Luxembourg. For more information about IP Trade Networks, go to http://www.iptrade-networks.com.
About BBH Solutions, Inc. - Manhattan-based BBH Solutions, Inc. provides technology services with a focus on the converged network, unified communications, and IP-based Audio Visual solutions. BBH Solutions is certified by Microsoft as a Silver Server Platform Partner, and is an APC Gold Partner. BBH Solutions is certified by Cisco Systems in Advanced Unified Communications and Advanced Wireless LAN. A leader in providing customized network maintenance plans with their BBHWorks program, BBH Solutions offers services including on-site visits, remote monitoring, business continuity planning, disaster recovery, offsite back up, and strategic IT planning. In 2009, the company partnered with IP Trade Networks to offer their IP Trading Turret solutions, which fully integrate with enterprise-class IP PBX systems such as Cisco Unified Communications Manager. In 2011, BBH Solutions launched its cloud services and integration program. BBH Solutions is a four-time consecutive Inc. 5000 Honoree for the years 2008-2011. For more information about BBH Solutions, Inc., go to http://www.bbhinc.com.