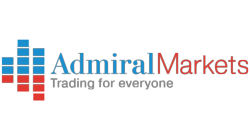 Every night one hundred and five thousand Australians are officially homeless and half of those will have to find somewhere on the streets.
Sydney, Australia (PRWEB) June 19, 2012
European headquartered trading firm Admiral Markets recently celebrated being in business for a decade and in the volatile world of Forex, equities, precious metals and energies, especially given the decade we just had, that's not a bad accomplishment. Here in Australia, thanks to ASIC, the company operates in one of the most tightly regulated markets in the world, holding all funds in Australian ADIs and Security Trusts.
They work to similar scrutiny in Europe with the FSA and MiFID overseeing their activities. With 32 offices globally pooling a wealth of local market knowledge for all to draw on, one would be forgiven for wondering why their Australian CEO, Lasanka Perera, is still sleeping rough on the streets of Sydney. Even with their very competitive fee structure, deposit bonuses and Admiral Club rewards loyalty program, you would expect a CEO made enough in his pay packet to get a room.
The truth is Mr Perera will be joining hundreds of other CEOs around Australia in an annual charity event on behalf of the St Vincent de Paul Society. The 2012 Vinnies CEO Sleepout will be held on the evening of Thursday 21 June and with the exception of perhaps Darwin, it will be a chilly night for all. Friendly CEO banter and rivalry has Sydney bosses feeling just a tad smugger than those from Canberra, Melbourne or Hobart but Lasanka knows this doesn't detract from their appreciation of the scale of the problem.
"Every night one hundred and five thousand Australians are officially homeless and half of those will have to find somewhere on the streets."
Perera says his company, Admiral Markets, is "passionate about giving back to the community". He knows that much like his company's ability to maintain a macro view of global economic events due to the Long-Short nature of FX and CFDs, spending a night out there sleeping on the street for real will give him a much better appreciation of what homelessness really means.
Taking a longer term view of the market and giving back to the community from where they draw their clientele is a key Admiral Markets strategy, as evidenced by their offering free training to those interested in learning how to trade online. Their website has the facility to allow interested individuals to test the waters and their own market savvy by running a pretend dollar portfolio, but in real time using real time results.
"This is analogous of my spending a night out on the street with a couple of hundred other CEOs," said Perera. "It gives me a taste, just a taste, of what it is like to be homeless and yet that taste gives me a far better appreciation of the causes of homelessness, not just the effects. Our share trading simulation lets people taste the ups and downs of share trading while getting an education in how to trade sensibly so they gain a much better appreciation for those who do this for a living and know it is in their best interests to heed their advice."
Just as Admiral Markets is keen to help traders find methodologies that suit their personal circumstances and achieve positive, long term market trading outcomes, the work of the St Vincent de Paul Society is very much focused on doing more than just giving someone a bed for a night, as life saving as that strategy may be. In 2011 CEOs across Australia raised over $2 million while widening their networks and building up bragging rights as to who had it tougher on the street. Each and every one, though, got a taste first hand of what it is like to be homeless, alone and all too often just one step closer to despair. Lasanka Perera and Admiral Markets believe this commitment to such a worthy cause is just one way they can put something back into the community to generate returns after trillions of dollars in personal wealth was destroyed by recent equity market turmoil and fund (superfunds and managed) underperformance.
Another initiative they have developed is the global FX trading competition, 'FOREXBALL'. This entertaining competition helps train Forex traders and encourages them to learn while winning cash prizes. 'Todd' the winner of Round 2 of FOREXBALL 2012 from Adelaide said "I loved it, especially the competitive nature of it. Best competition I've ever tried!"
Admiral Markets' corporate performance is renowned for tight spreads, particularly with the Admiral Pro accounts. The company's focus is always on helping the client maximise their investment returns without risking losing everything and sadly, as all too often happens, ending up on the streets with little more than a sleeping bag and a piece of cardboard.