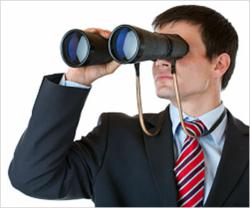 The amount of competition to be in the first 5 spots in Google is unbelievable but if your business or website sits in the first page of Google for certain money making keywords, your business will be making some money only if you are converting.
Miami, Florida (PRWEB) June 15, 2012
Competitive research is one of the more important building block of any business whether it be online or offline. Many business owners who don't research their competition will never learn how easy it is to beat their competition and increase their net worth.
Once business owners research their competition they can save money on their internet marketing campaigns because they can focus on what is working for their competition and make it work better for their own business and this is one of the examples of how the business growth framework webinar can help business owners grow their business using competitive research.
"Many business owners are either not prepared or just not educated about competitive research when it comes to implementing that into their business model. Ask any other successful business owner and they will tell you that the key to any business structure is to see what your competition is doing and build off of that."
Read more at: dreamwareenterprise.com
A reperesentative of DreamWareEnterprise.com states that The business growth framework webinar will help business owners implement structures and help guide business owners on how to leverage their employees, and the internet to make them more profitable without working more hours than in the past.
Learn more about the Business Growth Framework Webinar.