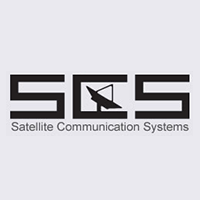 Chicago, IL (PRWEB) June 15, 2012
Satellite Communication Systems (SCS) - Communication is vital to the success of any organization. Video conferencing coveys vast more information than telephone calls and email. Non-verbal communication is responsible for nearly 80 percent of human communication. Non-verbal aspects of communication are especially important for communicating attitude and feelings.
If words disagree with nonverbal behavior and tone of voice, people usually believe the nonverbal behavior and tonality. Eye contact, facial expressions and body language, all conveyed during a video conference, instantly reveal feelings, attitude, understanding, agreement and integrity. The video conference experience provides numerous benefits including eliminating misunderstandings and reinforcing relationships.
Numerous studies have been performed on the role of verbal and non-verbal communication. Dr. Albert Mehrabian, performed one of the most well-known studies on the topic. In his "7-38-55 rule", he concludes:

7 percent of communication comes from spoken words
38 percent from the tone of the voice
55 percent from body language
Telephone calls deprive people of over 50 percent of human communications. Email is even worse. Video conferencing provides the much needed visual element to meetings and conversations. For example, video conferencing allows you to see your associate crossing his arms and legs when you ask him to get involved in a project; they're warning signs he's not very interested.
Organizations have an array of video conferencing options to choose from such as room size telepresence solutions, portable in-office IP systems as well as event based (ad hoc) broadcast services utilizing satellite and IP technology. Satellite Communication Systems and Absolute Conference, two of the leaders in video communication technology, offer a wide array of high quality video conference equipment and video conferencing services.
Absolute Conference is appreciated by organizations planning special events and broadcasts. Absolute Conference covers all aspects of video conferencing including transmission, video production and worldwide project coordination. Television networks and major corporations are among Absolute Conference's many pleased customers.
For more information contact:
DoriAnne Schmitz
1 847 556 1056
Satellite Communication Systems
Absolute Conference
http://www.satellite-commsys.com/