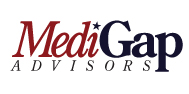 Fort Collins, CO (PRWEB) June 19, 2012
About 1.4 million Medicare beneficiaries did not have the hospital coverage they expected due to an alarming recent trend. According to Brown University researchers (R.I.), beneficiaries were held for observation instead of formally admitted 34 percent more often in recent years. Medicare fully covers inpatient care for 60 days after a $1,156 deductible when patients are "admitted," but observation status downgrades coverage to outpatient status.
Medigap Advisors is sponsoring a live Medicare Teleseminar to help beneficiaries understand coverage cuts and how they can keep health care affordable on Tuesday, June 19 at 5 PM Eastern.
Not only are more beneficiaries held for observation, but they are being held longer in this downgraded coverage status. According to research published this June in the journal Health Affairs, the number of patients held beyond 72 hours for observation jumped from under 24,000 in 2007 to almost 45,000 by 2009. Likewise, the number of observation claims hospitals submitted to Medicare increased by 46 percent from 2006 to 2010.
According to Wiley Long, president of Medigap Advisors, "Spending the night in the hospital doesn't mean Medicare will pay for inpatient services. Medicare does not require hospital staff tell you that you are in observation status and haven't been formally admitted. So, you need to ask."
Unlike comprehensive coverage for inpatient care, outpatient care doesn't fall under Medicare Part A. Under Part B, Medicare only pays for 80 percent of doctor fees and hospital services for outpatients. In fact, Part B doesn't cover some charges at all, including drugs for chronic conditions like diabetes, high blood pressure or high cholesterol for hospital patients.
Since Medicare isn't paying for these drugs, hospitals can set their own rates. Hospitalized Medicare patients held for observation have been charged $18 for a single baby aspirin, $71 for one blood pressure pill that's 16 cents at a local pharmacy, and $111 for a pill to reduce nausea.
Medicare Advantage plans are an alternative to Medicare. Advantage plans must provide at least as much care as Medicare, and certain Advantage plans do require hospital staff advise the patients they insure when services are not covered. If hospital staff do not get written consent to accept uncovered charges, beneficiaries may appeal the charges.
This growing trend to downgrade coverage without notifying hospital patients is just one way out-of-pocket costs are going up for beneficiaries. An AARP Public Policy Institute analysis of a survey found beneficiaries paid for over half of their own health care. Even with good health, Medicare.gov estimates out-of-pocket costs are around $6,800 per year. Beneficiaries need the opportunity to discuss their situation with people who are up-to-date about how Medicare works. Medigap Advisors live Medicare Teleseminar will be hosted by experts who are independent from the companies that design Medicare plans.
About Medigap Advisors:
As the nation's leading independent online expert on supplementing Medicare, Medigap Advisors offers personal service to help Medicare beneficiaries strip the mystery from Medicare.
Along with beneficiaries, children of parents approaching retirement and other caregivers may participate in a live Medicare Teleseminar to learn how to get the most from Medicare. Registration is available at http://www.MedigapAdvisors.com/teleseminar.htm.
Medigap Advisors also provides confidential consultations to compare coverage options from different insurance companies by calling 1-866-323-1441 between 9 AM and 11 PM Eastern.