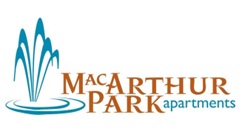 The MacArthur Park Apartments development is a perfect example of how we can become a more livable city by connecting our residents to high-quality affordable housing options and public transit.
(PRWEB) June 15, 2012
McCormack Baron Salazar and the Los Angeles County Metropolitan Transportation Authority (METRO) are cutting the ribbon on the new MacArthur Park Apartments Phase A Transit-Oriented Development (TOD) in the MacArthur Park/Westlake neighborhood of Los Angeles. The Grand Opening Ceremony will be held on June 18 at the new development located at 681 South Bonnie Brae Street. With remarks by community leaders, a formal ribbon cutting, and tours of the new sustainable apartments and retail spaces, the event will celebrate the grand opening of the first of two phases that includes 90 affordable apartments, 15,000 square feet of retail, 100 commuter car parking spaces, and 24 bicycle parking spaces. A total of 172 affordable apartments are planned for the two-phase development.
"In a city where the motto once seemed to be 'Build Now, Plan Later', we are committed to doing things differently. We are closely linking our ever-expanding transit system with the planning of vibrant, livable neighborhoods," said Los Angeles Mayor and current MTA chairman Antonio Villaraigosa. "The MacArthur Park Apartments development is a perfect example of how we can become a more livable city by connecting our residents to high-quality affordable housing options and public transit."
Located in one of Los Angeles' most densely populated communities and one mile west of Downtown Los Angeles, the development is adjacent to the METRO Red/Purple Line Westlake/MacArthur Park Station and is one block from the historic General Douglas MacArthur Municipal Park. The goal of this landmark development is to serve as a model for other Transit-Oriented Developments in Los Angeles and across the county and to act as a catalyst for more development in the larger MacArthur Park neighborhood.
"Our ability to work with the private sector and build housing at one of the city's key transportation hubs is something that can and should be duplicated throughout Los Angeles," said Councilmember Ed P. Reyes. "Moreover, the quality and accessibility of this development demonstrates that housing can be created for people who most need it."
The structure required intricate architectural and engineering design by Torti Gallas and Partners, Inc., with Roschen Van Cleve. Spanning an underground Metro tunnel, it not only defines a public space encouraging public transit ridership and pedestrian activity, but also provides a safe environment for families. MacArthur Park Apartments incorporate green design features that include using recycled materials, high energy efficient heating and cooling systems, dual glazed windows, water saving fixtures, non-toxic paints and materials, and upgraded insulation. In addition, each unit offers such market rate amenities as washer and dryer, dishwasher, central air and heat, and free high speed internet. Each household also receives a free monthly Metro pass.
"The MacArthur Park Apartments are Metro's latest 'smart growth' success story," said Los Angeles County Supervisor Gloria Molina. "We've melded transit-oriented development principles with environmentally conscious design, making the MacArthur Park Apartments a model for other housing developments in Los Angeles County."
According to a recent study by the Center for Housing Policy, for every dollar saved on housing, a working family spends 77 cents more on transportation. The MacArthur Park Transit Oriented Development connects affordable housing opportunities for working families with a local and regional network of public transportation alternatives to help bring down the cost of housing and transit for the families that need it the most.
"The MacArthur Park Apartments development exemplifies good transit-oriented development," explained Tony Salazar, President of McCormack Baron Salazar's West Coast Operations. "Good TOD, like MacArthur Park, maximizes the investments cities are making in their infrastructure, connects affordable housing to jobs and opportunities for working families, and provides a safe, livable, walkable community with services and retail for residents and riders."
McCormack Baron Salazar anticipates closing construction financing on the second phase of the project in December 2012 with construction beginning in January 2013. Construction of Phase B is estimated to take approximately 24 months. The development team is incorporating a comprehensive bike parking facility in this second phase to further promote bicycle use for commuters, residents, shoppers and recreational riders.
"MacArthur Park Apartments is a model for transit-oriented, affordable housing developments that serves as a social and economic catalyst for the revitalization of a historic Los Angeles neighborhood," said Alicia Glen, Managing Director and head of the Goldman Sachs Urban Investment Group. "It has been a pleasure to partner with McCormack Baron Salazar, the State of California, and the County and City of Los Angeles on this transformative project."
"A high-quality development like this takes a dedicated commitment from everyone," commented Raul Anaya, Los Angeles Market President, Bank of America. "The project could only have gotten done with a team that included Metro, the State, the City of Los Angeles, the Housing Authority, and Redevelopment Agency, two strong private banks, and neighborhood residents under the leadership from an experienced private developer like McCormack Baron Salazar. This project illustrates the best of what public-private-community partnerships can achieve."
The $44.8 million development was financed through a combination of public and private financing that included funding from Bank of America, Goldman Sachs, the State of California Housing & Community Development Department, The Los Angeles Housing Department, the Housing Authority of the County of Los Angeles' City of Industry Program, Metro, the Community Redevelopment Agency of Los Angeles, American Recovery & Reinvestment Act TCAP Funds administered by the California Tax Credit Allocation Committee, New Markets Tax Credits from MBS Urban Initiatives, and equity and debt from Goldman Sachs Urban Investment Group from the sale of Low Income Housing Tax Credits and New Markets Tax Credits. The development began construction in April 2010.
The project is part of Metro's Joint Development Program, which seeks to secure the most appropriate private and/or public sector development on Metro-owned property at and adjacent to transit stations and corridors.
"The Westlake/MacArthur Park Metro Rail Station plaza is one of the few remaining open sites on the entire Metro Red/Purple Line to undergo a transit-oriented development transformation," said Art Leahy, CEO of Metro. "We are glad to help contribute to affordable housing as well as fast, efficient transportation choices for the Westlake/MacArthur Park community."
Metro and other municipal bus lines directly connecting with the Westlake/MacArthur Park subway station include: Metro Line 20, 51, 52, 200, 352, 487, 603, 720, and DASH Pico Union/Echo Park.
# # #
Details about the Grand Opening Ceremony
To mark the grand opening, a program and ribbon cutting ceremony will take place at 10:00 am on Monday, June 18, 2012 at MacArthur Park Apartments, 681 South Bonnie Brae Street, Los Angeles, CA 90057. The program will feature remarks from the Honorable Gloria Molina, County of Los Angeles Supervisor; the Honorable Antonio Villaraigosa, Mayor, City of Los Angeles; the Honorable Ed Reyes, City of Los Angeles, Council District 1; Arthur Leahy, Chief Executive Officer, Los Angeles Metropolitan Transportation Authority; Rushmore Cervantes, Interim General Manager, Los Angeles Housing Department; Raul Anaya, Los Angeles Market President, Bank of America; and Tony Salazar. President – West Coast Operations, McCormack Baron Salazar, as well as other dignitaries. A reception will follow.
Transit and Parking: By train or bus: Westlake / MacArthur Park Metro Station (Subway Red/Purple Lines, Metro Bus Lines 20, 51, 52, 200, 352, 487, 603, 720, and DASH Pico Union/Echo Park). A Metro schedule can be found here: http://www.metro.net/around/maps/. Parking: A public parking garage is located under MacArthur Park Apartments and can be accessed on S.Westlake Avenue (eastside of the street) between 7th Street and Wilshire Blvd.
Please RSVP to Cheryl Tamura via e-mail: cheryl(dot)tamura(at)mccormackbaron(dot)com by 5:00pm, Friday, June 15, 2012.
About McCormack Baron Salazar: McCormack Baron Salazar (http://www.mccormackbaron.com) is a nationally-acclaimed leader of affordable urban housing development. Since its inception in 1973, the firm has developed over 17,000 units of affordable housing in 36 urban markets totaling more than $2.4 billion in development investment. The firm's mission is to rebuild neighborhoods in central cities across the United States.
Metro Joint Development Program: Metro's Joint Development Program seeks to encourage comprehensive planning and development around station sites and along transit corridors and to reduce auto use and congestion through encouragement of transit-linked development. The program delivers joint development projects that promote and enhance transit ridership, enhance and protect the transportation corridor and its environs, enhance the land use and economic development goals of surrounding communities and generate value to Metro based on a fair market return on public investment.
About Los Angeles Housing Partnership: Established in 1989, Los Angeles Housing Partnership, Inc. is a non-profit, public benefit corporation, dedicated to expand, ensure the long-term affordability, and preserve the supply of decent affordable housing in the City and County of Los Angeles for low income households and the homeless.
About MBS Urban Initiatives: McCormack Baron Salazar's MBS Urban Initiatives CDE is an allocatee of the Treasury's CDFI fund's New Markets Tax Credit (NMTC) program and has been awarded $220 million in allocations since 2006. MBS Urban Initiatives uses NMTC to help fund commercial, retail, mixed-use and for-sale developments to enhance development efforts in distressed communities across the country. The goal is to bring these neighborhoods critical jobs, services, and opportunities for advancement that will ensure and expedite their revitalization.