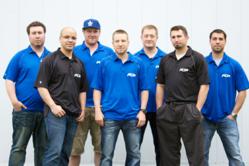 Our passion, interest, and enthusiasm for our customers and their cars is obvious in every aspect of our company.
Old Saybrook, CT (PRWEB) June 16, 2012
We depend on our customers' trust and stand by our experience and vast reputation. Right now, we're building on what we have already established in the past by running an auto parts store for 25 years. We're used to talking with you in person, answering specific or general questions, hearing your car stories, laughing with you, or just hanging out with you. We have taken that exact mind state and planted it right here online and in our customer service. We've created a car care hub that merges the best internet shopping pricing and technology with the same personal experience we've had in our store for all of these years.
Customer safety and satisfaction is our top priority, now, then, and in our future, from our sales team to warehouse team, to development team, to executive team. We have our Better Business Bureau A+ accreditation to prove that, as does our ASE certified sales staff.. We carry almost every major brand that you could want and offer an outstanding guarantee. If you want something we don't have, let us know. We'll scour the planet looking for it.
So, what we've done is figured out a way to deliver the best shop replacement auto parts online at the best possible price for you and your car. We received your feedback and a lot of great changes have been taking place at FCP. For example, we recently lowered all our prices and we now offer completely free shipping on all continental U.S. orders. We listened to your product requests. Our product development team is adding new quality product lines to our website daily. You can see this first hand in FCP Euro's online catalog where we offer an awesome selection of OEM and Aftermarket car parts, with leading brands like Volvo, BMW, Audi, VW and Mercedes. We're positive you will find any solution to get your needs met. We've made sure of that.
Our passion, interest, and enthusiasm for our customers and their cars is obvious in every aspect of our company. From our social media to our sales staff, from our warehouse to our tech guys, you are our first priority. Taking this approach is one of the strongest reasons we are the number one choice for purchasing car parts online.
About FCP Euro and FCP Import
FCP is dedicated to providing the highest quality OEM and aftermarket auto parts at the lowest prices in the automotive marketplace. FCP Euro delivers BMW, Volvo, Volkswagen, Audi, Mercedes and Saab auto parts to its customers throughout the world, while it's sister company FCP Import offers Toyota, Nissan, Honda, Hyundai, Subaru and Kia auto parts to it's worldwide audience. FCP orders many of its parts direct from the manufacturer and ships from their warehouse in Old Saybrook, Connecticut. This allows FCP to pass the savings along to their customers and provide them with the best possible deals on the full range of auto parts for virtually all European and Asian makes.
Call us toll free at 877-634-0063 or check us out on FCP Stores!