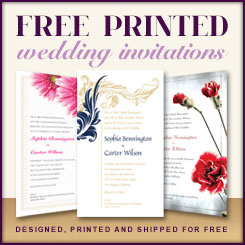 PartyPOP.com features over 2 million highly accomplished and professional companies in the event planning industry.
(PRWEB) June 15, 2012
PartyPOP.com recently announced free wedding invitations and an RSVP website for any engaged couple in the United States, Canada and the United Kingdom. The company has re-purposed their 2012 marketing budget in hopes of building brand awareness and loyalty. According to reports from within the Southern California based company, it's working.
PartyPOP.com features over 2 million highly accomplished and professional companies in the event planning industry including: Vegas Knights, Brick Road Productions, and Willie Nelson impersonator Marion Deaton.
Established in 1992, Vegas Knights has over 20 years of professional experience and is the industry leader for all types of casino parties including birthday parties, anniversary parties, charity fund-raisers, holiday parties and New Year's Eve events. Their lineup of exciting casino table games features craps, roulette, blackjack, Texas hold'em poker and a variety of "specialty" games Pai Gow, three card poker, Caribbean, and let it ride. Vegas Knights also hosts the best Texas hold'em tournaments around. The company's service area includes Los Angeles County, Orange County, Riverside County, San Bernardino County, & San Diego County. Vegas Knights also offer service along the Colorado River and in Prescott, Arizona. For more information online: http://www.partypop.com/v/4371669
Available to entertain throughout the entire United States, Marion Deaton is a true blue Willie Nelson impersonator. "He Looks Just Like Willie!" "Darn, He Sounds Just Like Willie!" When Marion steps on stage and starts to sing a restless energy sweeps over the audience! Marion is a road savvy musician with a 30 year track record as a drummer, bandleader, and singer. He grew up in rural Arkansas playing music with local bands who grew up to be music heroes; including one of the first Rock & Roll Bands, the Original 'Shades' and Hughey Brothers (Conway Twitty's Band). Over the years he has appeared with hundreds of music greats including Neil Sedeka, Roy Orbison, Ronnie Millsap, Gene Pitney, Bobby Vinton, Percy Sledge, and Bonnie Bramlett. Whether he is appearing on a national telecast or in a more intimate venue, men and women alike are attracted by his laid back charm. Marion recreated Willie Nelson's greatest hits spanning four decades of musical rebellion and excellence leaving audiences of all ages delighted! More information can be found online at http://www.partypop.com/v/4244946
Based in Springfield, Massachusetts, Brick Road Productions is an official touring dinner theater company for the Northeast. The company fits the bill by bringing side splitting murder mysteries and other interactive dinner theater right to client's event. Brick Road Productions signature style of dinner theater has delighted audiences large and small, public and private, young and not-so-young, throughout Connecticut, Massachusetts, New York, New Jersey, Rhode Island, New Hampshire, Vermont and Maine. The company prides themselves on the fun audiences have—and on the fun actors have taking the fun seriously. Shows include kid shows, adult shows and small parties. Customers can also find a schedule for public shows online. More information can be found online at http://www.partypop.com/v/4062548.
About PartyPOP.com:
PartyPOP is the largest party, wedding and event planning online network.
Before the Internet era, the professionals at PartyPOP.com were successful hands-on party planners and special event producers. For more than a decade PartyPOP has translated 30 years of party planning experience onto the Internet. Millions of vendors are listed on the network consisting of 60+ websites and tens of millions of customers have used the network to plan their parties, weddings and events. PartyPOP.com also provides party and event related tips, themes and ideas, as well as a free full wedding planning software called Seating Arrangement.
About Free Printed Invitations by PartyPOP.com:
PartyPOP provides every bride and groom across the USA, Canada and the U.K. with free beautifully designed wedding invitations, printed on 80lbs card stock paper with matching envelopes and wedding website. Even door to door shipping is included at no cost. There are no hidden fees, no obligations to buy and no strings attached!