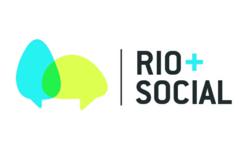 Washington, D.C. (PRWEB) June 15, 2012
Today, the United Nations Foundation, Mashable, 92nd Street Y, Ericsson, Energias de Portugal (EDP), LiveAD, and Planeta Sustentável announced the support of Virgin Unite and the United Postcode Lotteries as additional sponsors of Rio+Social, a global event about the nexus of social media, technological innovation, and sustainable development. At Rio+ Social, Virgin Unite and the United Postcode Lotteries, with the Carbon War Room and Rio+Social partners, will hold a "Screw Business as Usual" celebration to recognize business leaders who are protecting and sustainably harnessing natural assets. Later this year, the United Postcode Lotteries will award €500,000 (about $630,000 USD) to the best innovative idea to reduce CO2 emissions, with entries due by July 31, 2012, through their international green competition the Postcode Lottery Green Challenge.
As previously announced, Richard Branson, Founder, Virgin Group and Virgin Unite, will participate in Rio+Social along with José María Figueres, President of the Carbon War Room. Branson and Virgin Unite invite their networks to join the Rio+Social conversation to discuss innovative business solutions to advance sustainable development. At Rio+Social, Branson and Figueres will have a conversation with the four business leaders to be celebrated later in the day as part of Virgin Unite's "Screw Business as Usual" reception.
Rio+Social will take place on June 19, on the eve of Rio+20, the UN Conference on Sustainable Development. The event will catalyze a global conversation among corporate and digital media leaders, civil society advocates, and government representatives on the impact of technological innovation and social media on sustainability.
For more information on Rio+Social, including how to join the conversation via YouTube, visit http://www.rioplussocial.com.
Tweet this: How do you define #FutureWeWant? Tweet your solution at #RioPlus6min
Tweet this: What's your #GreenChallenge? Submit green business plan until July to @PLGreenChalleng - http://bit.ly/MoXr3D
About Virgin Unite
Virgin Unite connects people and entrepreneurial ideas to make change happen, revolutionize the way government, business and the social sector work together, and make business a force for good. With the publication of Richard Branson's latest book, Screw Business as Usual, Virgin Unite launched a global effort among business leaders to promote a philosophy of putting people and planet at the center of business.
About the United Postcode Lotteries
The mission of the United Postcode Lotteries (Nationale Postcode Loterij in The Netherlands, Svenksa PostkodLotteriet in Sweden and People's Postcode Lottery in the UK) is to raise funds for people and the planet. These charity lotteries have raised over 5 billion euros (about 6.5 billion USD) for charities. The Postcode Lottery Green Challenge is the annual international sustainability competition of the United Postcode Lotteries. It encourages and aids the invention of great new green products and services by inviting entrepreneurs from around the world to send in their business plans from May 1 - July 31, 2012. The winning idea will receive 500,000 euros (about 630,000 USD) plus expert advice bringing their entrepreneurial vision to reality. Another 200,000 euros (about 250,000 USD) is available to be divided among one or two of the other finalists.
About Carbon War Room
The Carbon War Room, an independent global non-profit, works to accelerate the scaled deployment of clean technologies. Over 50% of the climate change challenge can be addressed today — and profitably — under existing policy with existing technologies. We seek to facilitate a better flow of capital to entrepreneurial solutions that make economic sense right now.
About Ericsson
Ericsson is the world's leading provider of communications technology and services. We are enabling the Networked Society with efficient real-time solutions that allow us all to study, work and live our lives more freely, in sustainable societies around the world. Our offering comprises services, software and infrastructure within Information and Communications Technology for telecom operators and other industries. Today more than 40 percent of the world's mobile traffic goes through Ericsson networks, and we support customers' networks servicing more than 2 billion subscribers. We operate in 180 countries and employ more than 100,000 people. Founded in 1876, Ericsson is headquartered in Stockholm, Sweden. In 2011, the company had revenues of SEK 226,9 billion (USD 35.0 billion). Ericsson is listed on NASDAQ OMX, Stockholm and NASDAQ, New York stock exchanges.
About EDP
EDP – Energias de Portugal – is a global energy company engaged in the electric utilities and gas sector. EDP is the third largest producer of wind energy in the world and, for the second year running, is the world's leader in the electricity sector of the Dow Jones Sustainability Indexes. EDP Group today serves as a benchmark in the global energy market, as a result of its solid vision for the company and the sector and also a philosophy of growing integration and the pursuit of excellence that is firmly rooted in the EDP culture.
About LiveAD
LiveAD is a creative agency that believes in the potential of relevant contemporary ideas, enlarging them through the integrated use of digital media and PR. It is currently working with the following brands: Nike, Doritos, C&A, Grendene, Multishow, Lacoste, Itau, Ketel One, J&B and Baileys. LiveAD is a member of the Society of Digital Agencies (SoDA), a group made up of the world's key digital agencies. LiveAD has been recognized on Facebook Studio Awards in 2012, Cannes Lions Festival in 2009 and 2010 and 2011 SXSW Interactive finalist.
About Mashable
Mashable is a leading source for news, information and resources for the Connected Generation. Mashable reports on the importance of digital innovation and how it empowers and inspires people around the world. Mashable's 20 million unique visitors and 6 million social media followers have become one of the most engaged online news communities.
About Planeta Sustentável
Planeta Sustentável generates information about sustainability in 38 magazines and dozens of websites, books, maps, large and small events, courses and apps. It was launched by Editora Abril, the largest publisher in Brazil, in 2007. It reaches 21 million readers across different age and social groups and is recognized as the most influential sustainable platform in the Portuguese language.
About United Nations Foundation
The United Nations Foundation builds public-private partnerships to address the world's most pressing problems, and broadens support for the United Nations through advocacy and public outreach. Through innovative campaigns and initiatives, the Foundation connects people, ideas, and resources to help the UN solve global problems. The Foundation was created in 1998 as a U.S. public charity by entrepreneur and philanthropist Ted Turner and now is supported by global corporations, foundations, governments, and individuals.
About 92nd Street Y
92nd Street Y is a world-class nonprofit community and cultural center that connects people at every stage of life to the worlds of education, the arts, health and wellness, and Jewish life. Through the breadth and depth of 92Y's extraordinary programs, we enrich lives, create community and elevate humanity. More than 300,000 people visit 92Y's New York City venues annually, and millions more join us through the internet, satellite broadcasts and other digital media. A proudly Jewish organization since its founding in 1874, 92Y embraces its heritage and enthusiastically welcomes people of all backgrounds and perspectives. 92Y is an open door to extraordinary worlds.
Contact:
Ingrid Graves
202-352-1455
igraves(at)unfoundation(dot)org