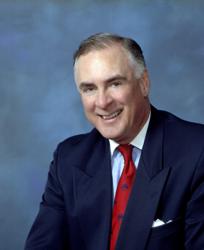 Providing content that enables the reader to learn from my successes (and failures) allows me to share the fruits of my labor and allows the reader to experience another point of view
Princeton, NJ (PRWEB) June 15, 2012
Interest in corporate health and wellness solutions has become increasingly note worthy. The appeal of these programs is their motivational tools, intended cost reduction and the gain of an overall healthier population for the sponsoring company. While incentive and recognition programs have been available and utilized in companies for years, their engagement levels have not always proven to warrant continued financial contribution. Understanding how to recognize the next big trend sets Mr. Lenihan apart from a growing crowd.
In his clinical brief, featured in the June edition of the Games for Health Journal, entitled Health Games: A Key Component for the Evolution of Wellness Programs, Lenihan discusses various aspects of creating and managing a successful program that introduces the main component, gamification and incorporates social connectedness and sharing into the total wellness initiative. Members are encouraged to invite friends and family into their online social circle and learn how to make wellness and prevention part of their daily lives. "Driving engagement and producing a population that is both healthier and committed to consistent participation is not as clear cut as some companies may have you believe" says Lenihan. Additionally, Lenihan offers his advice and keen understanding of plan design to structure your most successful outcome.
Lenihan's most recent enterprise, Healthper, Inc. officially launched at Health 2.0 in October 2011. Healthper offers an all-in-one solution that provides both consumers and B2B clients with a fun, engaging gaming experience that is estimated to increase engagement levels to over 50%. When asked, Lenihan was proud to contribute to the Games for Health Journal and appreciates the publications specific direction saying "Providing content that enables the reader to learn from my successes (and failures) allows me to share the fruits of my labor and allows the reader to experience another point of view." The June edition of the Games for Health Journal is available by subscription both online and in print. To request a copy of the clinical brief, please contact Healthper, Inc.
About Healthper
Healthper is an innovative health engagement platform, founded in 2010 and developed by the team from CareGain that helped facilitate Health Savings Accounts. Healthper helps drive sustainable long term behavioral changes through its enterprise-ready health engagement platform. Healthper is a privately held company based in Princeton, NJ. For more information, please visit: http://www.healthper.com or you may follow us on twitter @healthper