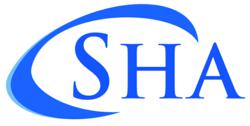 A stubby holder is one of the most effective promotional items you can use.
Melbourne, AU (PRWEB) June 16, 2012
For years, commercial establishments have utilised popular promotional products like pens, lanyards, and keyrings to endorse companies during corporate sponsored events. However, brand imaging and promo experts from Stubby Holders Australia are reporting that stubby holders—customisable drink insulators made of fabric or foam—are quickly gaining popularity as effective and unique promo items, citing them as superior to commonly used promotional materials in terms of functionality and effective brand marketing.
Representatives from Stubby Holders Australia, the leading supplier of branded promotional products in the country, assert that the stubby holder's newfound popularity is not because of coincidence: "A stubby holder is one of the most effective promotional items you can use to promote your business, club, conference or event."
The company's representatives name the stubby holder's size and shape as two of the main reasons these beverage insulators are fast becoming highly sought-after promo materials. Unlike traditional items such as pens and keyrings, a stubby holder offers a big enough space where logos can be printed. Moreover, the holder's cylindrical shape eliminates problems concerning position preference since such a structure does not really offer a "best position". These qualities make stubby holders particularly suited for multi-sponsored events where numerous logos need to be placed on a single promotional item.
There are, of course, promotional products that can provide ample space for multiple logo placement, such as t-shirts, polos, and other clothing items. However, promo experts from Stubby Holders Australia consider clothing items as a poor and inconvenient branding strategy for multi-sponsored events, stating that besides causing conflict among companies competing for logo positioning, these items can also be expensive and not useful in the long run.
Expenditures for promotional clothing materials can be high, especially since companies will be spending not just for good quality shirts, but for logo printing or embroidery. Shirts used as promo items in multi-sponsored events often tend to look gaudy, rendering them impractical for regular use. Representatives from Stubby Holders Australia explain why:
"Different logos usually do not match well with each other, so it can be difficult to place them all in an aesthetically pleasing way. People who wear promo shirts can end up looking like a walking billboard, which might be fine for the event. However, it's unlikely for promo shirts to be worn again after that."
This is in sharp contrast with stubby holders, which make for cheap and highly customisable branded products that are also incredibly useful. The product's practicality makes it possible for recipients to keep these items long after the corporate event, thus keeping a sponsor's brand alive.
Representatives of Stubby Holders Australia explain, "They are one of the most cost efficient corporate gifts you can get today and they are widely used in the hot Australian climate. You will find them everywhere from conferences to weddings, and the beauty of them is that, unlike other promotional items, people never throw them away."
The company's representatives urge businesses and organisers to use these unique and useful items for sponsored events, assuring them of the stubby holder's convincing marketing impact:
"With personalised stubby holders, your message will appear everywhere and in all situations for years to come."