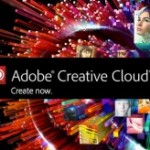 A recent poll conducted on GraphicDesign.com revealed that 63% of readers, or nearly two-thirds, would consider purchasing an Adobe Creative Cloud membership.
Dallas, TX (PRWEB) June 15, 2012
A recent poll conducted on GraphicDesign.com revealed that 63% of readers, or nearly two-thirds, would consider purchasing an Adobe Creative Cloud membership. Purchasers of the plan pay between $49.99 and $74.99 per month in order to access Adobe's suite of products instead of shelling out hundreds of dollars per title.
Not all GraphicDesign.com readers were sold, however. Among those who would not recommend an Adobe Creative Cloud membership was one reader who vented his frustrations: "Avoid this product. It's not even beta. The Adobe Application Manager fails to install some of the apps on any drive other than C: and the products won't run if you are not on the internet or if Adobe's license servers are unreachable."
GraphicDesign.com visitors were split on the Creative Cloud's pricing. Fifty-two percent of readers answered "Expensive" when asked, "What do you think about the Creative Cloud membership price of $49.99/month with the annual plan and $74.99/month with the month-to-month payment plan?" However, 41% said the product was fairly priced. Only 7% of respondents considered the monthly price tag inexpensive.
Also discussed recently on GraphicDesign.com was an interview with ElegantThemes.com founder and developer Nick Roach. ElegantThemes.com is one of the largest producers of WordPress themes in the world and emphasizes design simplicity over crowded functionality.
Readers of GraphicDesign.com weren't sold on a theme's design being more important than its functionality, however, as the votes were evenly split between the two options. Therefore, the debate between the "Design" and "Functionality" camps will continue to rage on.
GraphicDesign.com readers were also deadlocked on whether a subscription or a la carte pricing strategy was preferred for purchasing themes. ElegantThemes.com features a subscription-based model that allows users to access to all of the company's nearly 100 themes in similar fashion to the Adobe Creative Cloud. The site sells to both end users and other developers.
Finally, a healthy 93% of GraphicDesign.com users said it was "Extremely Important" for a website's or theme's appearance to adapt when being viewed on a mobile device. To that end, ElegantThemes.com has rolled out "responsive" themes whose appearances adjust to a viewer's screen size.
Roach gave his take on why "responsive" themes were central to his company's development efforts: "The way we browse the internet is changing a lot. Smartphones and tablets are being introduced. Creating themes that change and adapt depending on the device is really important."
GraphicDesign.com will continue to engage its users through weekly poll questions on hot topics in the design industry. This week, the conversation centers on the "unpaid wages epidemic" that is plaguing freelancers. Visit GraphicDesign.com to weigh in.
ABOUT GRAPHICDESIGN.COM
GraphicDesign.com is a product of Terran Marketing and a leading source of news and information devoted entirely to the graphic design industry. Employers, students, and freelancers come to GraphicDesign.com to read and discuss current news, information, and events in the graphic design industry.
CONTACT:
Julia Wild
Terran Marketing
892 East Steger Town Road, Suite #206
Rockwall, TX 75032
Phone: (540) 908-2195
E-Mail: julia (at) graphicdesign (dot) com