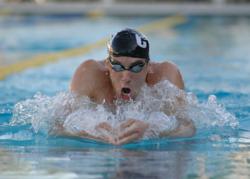 New York, NY (PRWEB UK) 19 June 2012
The 2012 London Olympics is the "must attend" event of the year for Sports enthusiasts, society folks, celebrities and anyone wanting to enjoy International sports, an elegant classic tourist destination, lots of good company and fun, all in one location. London has always been a highly desirable tourist destination, with excellent shopping, elegant International food, interesting sightseeing, fascinating historical sites, which combined with the Olympic Games makes the Summer of 2012 in London an outstanding destination for the discriminating traveler. Imagine combining the excitement of the games with good food, good British libations, interesting tourist venues and the ability to mingle and meet other like-minded travelers from other parts of the World, all at the same time in one location.
The number of travelers to the London Olympics is expected to far exceed even the expanded capacity of the airlines flying to and from London near the event dates. First Class seats have been sold out a long time ago and many travelers without reservations are only able to book flights to other European Airports, having to take a train, bus or ferry to arrive in London. Naturally such extended travel arrangement add to the delays, discomfort and hassles of International travel and make the Games far more stressful and less enjoyable.
Travelers wanting to enjoy the Olympic Games and the complete travel experience this summer in comfort, style and convenience could consider using private charter flights to and from London. Blue Star Jets can arrange for private charter flights from practically anywhere to London, or any other destination, with as little as four hours notice, using our business relationships with over 5,000 Worldwide private aircraft operators. Since Blue Star Jets is a broker, we work for you to find the best operator and the best possible price for the private charter flight suitable for your needs, the number of passengers you want to take along and the distance you need to travel. Using a charter, you only pay for the trip you take and have no concerns about the costs of the aircraft afterwards.
For those wanting to save up-to 50% of the costs of a private flight, a Blue Star Jets subsidiary, Share-A-Jet Exchange can match a client with another party traveling to the same destination, around the same dates and enable the two parties share the flight and costs, by willing to fly together from the same departure point to a common destination.
About Us:
Blue Star Jets has just celebrated its 11th. year of rapid growth and a rapidly growing loyal customer base. Once a private flyer calls Blue Star Jets, a Private Flight Concierge is assigned to handle all luxury needs requested in connection with the trip, from ground transfers, catering, lodging at the destination, entertainment event tickets, etc. Naturally with respect to the London Olympics, our agents will ensure landing permits for flights to and from London during this special restricted time period.